Stiahnuť PDF
TMR wants to build the new cable car between Biela púť and Priehyba until next winter (2022/23). It will be the same 15-person cable car type that is known from the southern side of Mt Chopok. "We needed to eliminate the biggest problem as for transport of skiers and tourists from Biela púť to Priehyba. When changing from the 4-seater chairlift to the Twinliner funicular, there are often long queues, sometimes people have to wait for more than one hour. That's why we were looking for the most effective solution with the least impact on environment possible," explained Igor Rattaj, the Chairman of the Board at TMR, a.s. "The original Priehyba cable car project started in 2009, but it was much more complicated, more expensive and would above all require larger encroachment into the environment because a new ski piste would have to be built to access the lower station above the area of Lúčky. So from 2015, we focused mainly on the minimalist version – only cable cars and only from Biela púť, which means 7-times smaller encroachment into the environment," added Čeněk Jílek, TMR COO.
The new cable car should start in the car park area and offer a direct connection to Priehyba. Skiers will appreciate it, but it will make transport for immobile clients and families with prams easier also in summer. The cable car will also serve as the main restaurant supply transport line, which should reduce the number of snow groomers and the carbon footprint. "I hereby promise to the public that to compensate it, we will plant twice as many new trees in the valley of Demänová as there will be cut due to the construction of the new cable car. And this will be in addition to our traditional Green Chopok event," informed Igor Rattaj.
Moreover, a new name of the most popular ski piste in the Jasná ski resort has been announced today. The piste known as no. 1 or Pretekárska will be named after the most successful skier of Slovakia and the overall World Cup winner – Petra Vlhová from next winter. It is the same piste where Petra won a giant slalom World Cup race in early March this year.  "It is usual practise abroad to name ski pistes after extraordinary skiing personalities and the great success of Petra Vlhová in the last season just made it easier for us. From today, the symbolic number one in the resort will be linked with Slovak and world number one – our Peťa," said Jiří Trumpeš, the resort general manager with a smile. "I have always loved this piste, it's like my home, I have won several races here. In the previous season, it was here in Jasná and on this piste where I recharged my batteries to bring the whole season to a successful and most beautiful conclusion. I hope that with my name on it, the piste will favour not only me but also other Slovak skiers and we will experience a lot of success there in future. This is what I also wish for these young skiing hopefuls who have come to support me today," concluded Petra Vlhová in the company of children from ski clubs from all over Slovakia, including the domestic the Alpine Skiing Club of Jasná, who have come to support her at the ceremony.
Important numbers and facts of the new Biela púť – Priehyba cable car:
EUR 15 mil. – investment
2800 passengers/hour – transport capacity of 15KLD Biela púť – Priehyba
930 m – Biela púť – Priehyba cable car length
250 passengers/hour – current Twinliner funicular capacity
7.57 ha – construction area reduction when compared to the original plan
2.4 ha – substitute tree planting for the cable car clearing
1.5 hour – waiting times of skiers and tourists for the Twinliner funicular in peak traffic
1.2 ha – new cable car construction area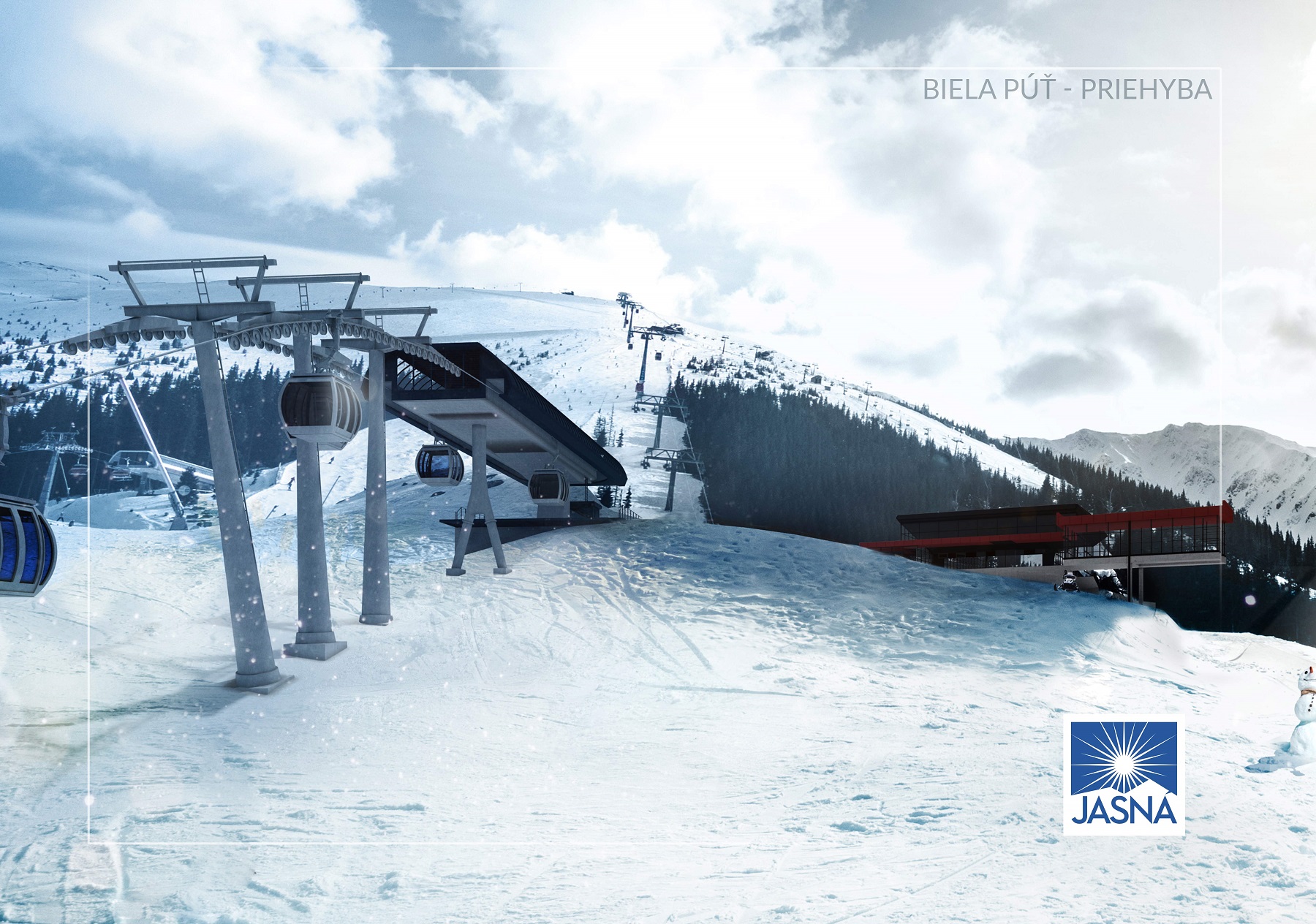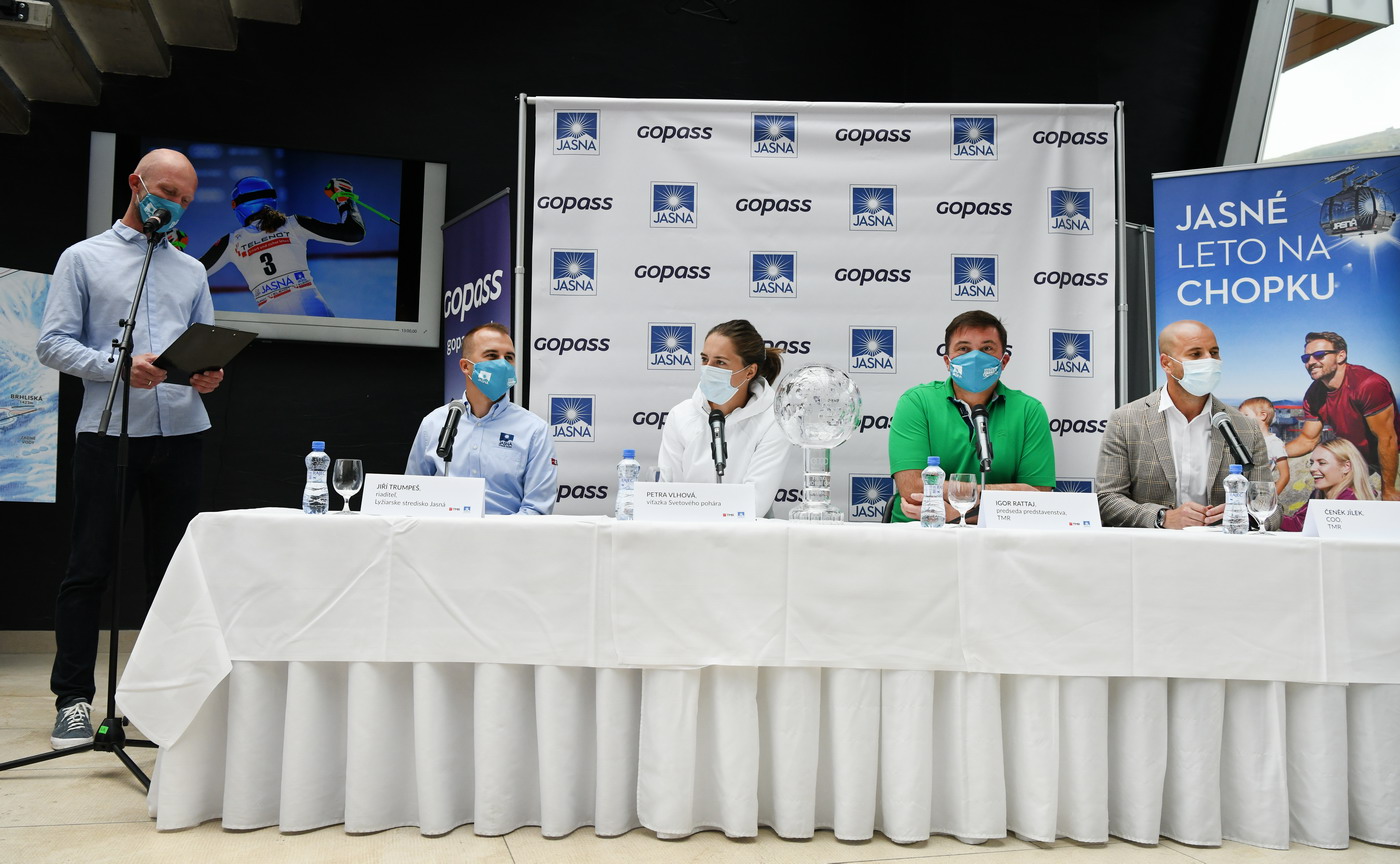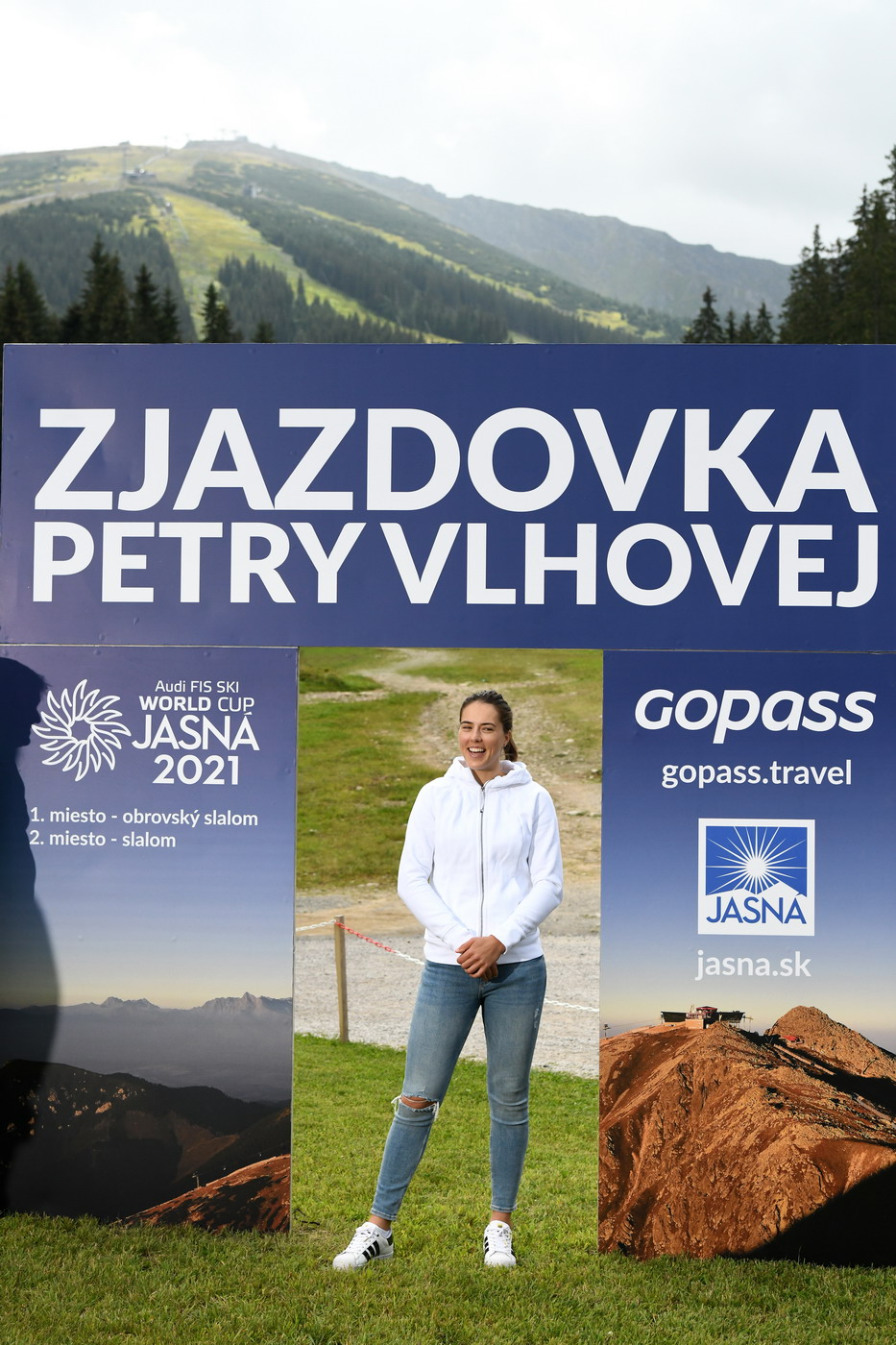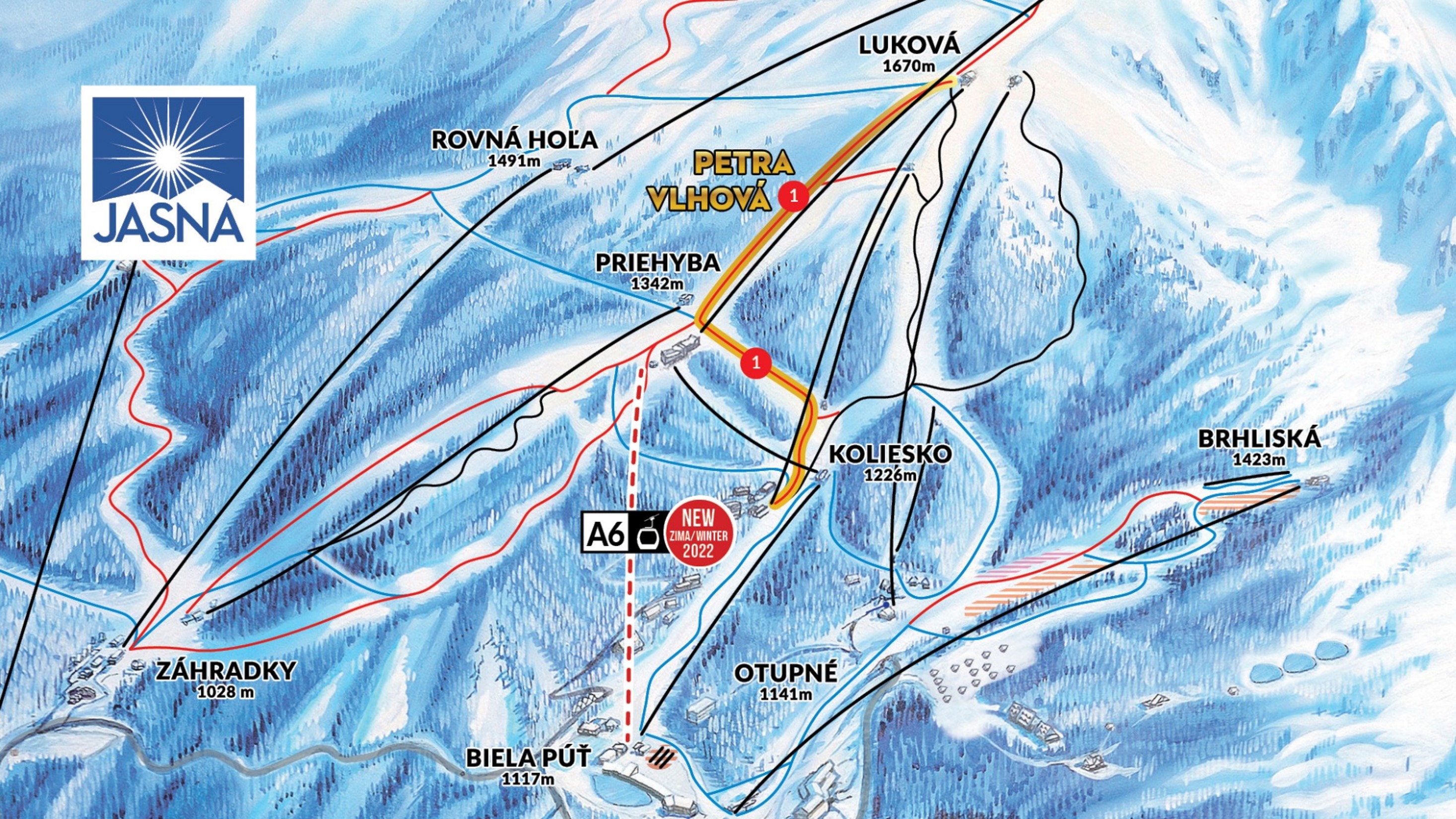 ___________________________________________________________________________
Tatry mountain resorts, a.s. (TMR) is the leader in tourism in Central and Eastern Europe; it owns or leases and operates attractive mountain resorts, amusement parks, golf resorts, restaurant facilities, sports services, shops and hotels. In the Low Tatras, Slovakia TMR owns and operates the Jasná Nízke Tatry resort and hotels: Hotel Grand Jasná, Boutique Hotel Tri Studničky, Chalets Jasná De Luxe, Hotel Srdiečko, Hotel Pošta and Hotel Rotunda. TMR is also the owner of the Tatralandia water park, the largest Slovak water park, which is opened all year round and which in addition to water entertainment includes Tropical Paradise, a special tropical indoor hall with sea water, as well as Fun Park, and bungalows and suites of Holiday Village Tatralandia. In the High Tatras, Slovakia TMR owns and operates the Vysoké Tatry resort with Tatranská Lomnica, Starý Smokovec and Štrbské Pleso. In the High Tatras TMR owns hotels: Grandhotel Praha Tatranská Lomnica, Grandhotel Starý Smokovec, Hotel FIS Štrbské Pleso and A night on Mt Lomnický štít. In Austria the Group owns and operates the Mölltaler Gletscher alpine glacier resort, its sister resort Ankogel Mallnitz and the Muttereralm resort. In the Czech Republic TMR indirectly owns a minority share in Melida, a.s., which leases and operates the Špindlerův Mlýn resort. TMR leases and operates the Ještěd ski resort, Golf & Ski Resort Ostravice and leases Kaskáda Golf Rezort Brno, where it runs a hotel, a restaurant and a conference centre. In Poland TMR owns and operates Szczyrk Mountain Resort and Legendia – Silesian Amusement Park (Śląskie Wesołe Miasteczko). Real estate projects are mostly focused on development, construction, and selling of suites and non-residential premises and on hotel lease in the TMR resorts. By the end of 2019 around EUR 400 mil. were invested into development and modernisation of TMR's resorts. TMR shares are traded on three European stock exchanges – in Bratislava, Prague, and Warsaw.