The TMR company supported another edition of a popular eco camp for children from disadvantaged families
HIGH TATRAS (29. 7. 2022) A camp where no moments can be called the most beautiful ones because every minute is most beautiful. The "Tatry máme radi" (We like the Tatras) civic organisation in cooperation with Tatry mountain resorts (TMR) organised a camp for children from disadvantages families this year again. It was managed and supervised by Marcel Nemec, a well-known actor, singer and entertainer, and his Moonshine camp civic organisation. The children spent great days full of fun and laughter in Hrebienok.
Eliminate differences, teach to love nature. These are some of the main messages of the kid's camp that settled in the area of Hrebienok during the last week of July. "It is the highest located kid's camp in Slovakia called Moonlight camp. This experiential camp is focused on discovering and protecting nature. At the altitude of 1,285 metres, thirty kids set out for adventurous journeys in the footsteps of chamois, marmots and bears every summer. They learn about the fauna and flora of the Tatras, tourist trails and all important symbols of the Tatras," explained Diana Migaľová from the "Tatry máme radi" civic organisation.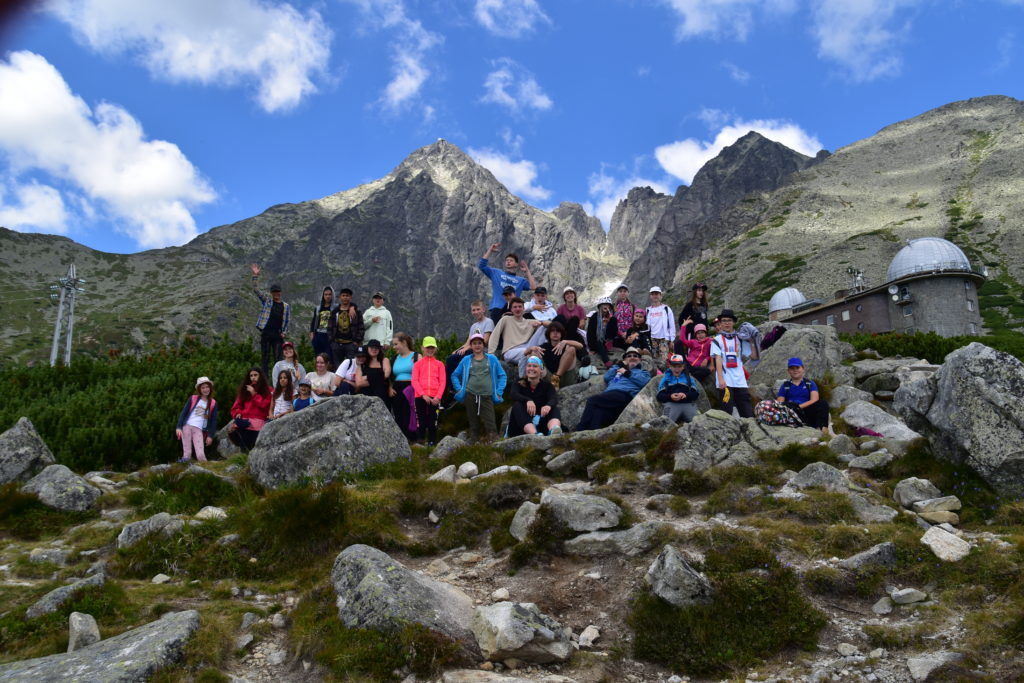 This was the third time that the camp was organised by this organising team and in this location. "For me, it was actually the thirteenth year. I experienced a 10-year cycle and it worked so well that some of the kids that I knew as 5-year olds are here now and work as camp leaders. The circle is closed in a certain way," began Marcel Nemec with his talking. The idea of his eco-camp with children from disadvantaged families in Hrebienok was born at a meeting with Igor Rattaj, the TMR Chairman of the Board. "I felt like I cannot anymore, I have enough. But man proposes, God disposes. I met Igor and found a great person with a great heart in him. It was as if he absorbed the atmosphere of what I do so we combined his possibilities with my abilities and created something that makes sense," said Marcel Nemec.
Spending nine days in the Tatras with a packed programme is something unforgettable. And if you add full stomachs with tasty food and possibilities that TMR offers, the success is guaranteed. "It is mainly a camp for children from families who couldn't afford it in this form." Marcel Nemec has been helping children from socially disadvantaged families for years. And like he says, it works best if the children meet at one place and nobody knows where everybody comes from.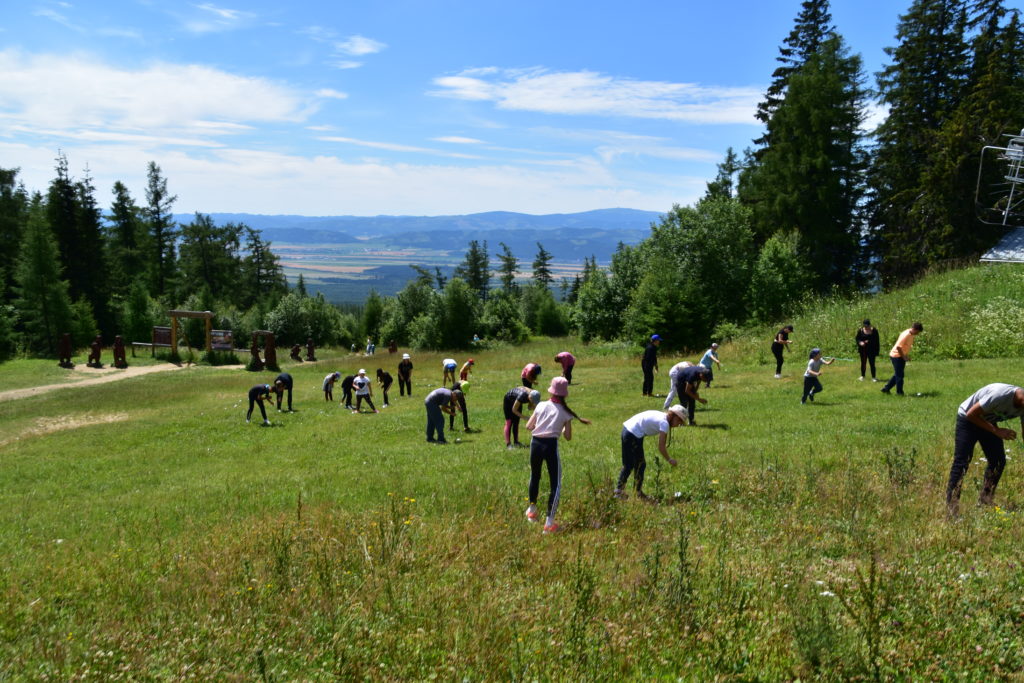 The camp programme was really varied. The kids swam in Tatralandia, made a hiking trip from Štrbské pleso to Popradské pleso, had breakfast in Skalnaté pleso. They visited a botanical garden and watched a deer grazing, listened to a lecture at the headquarters of the Mountain rescue service. "I was surprised how many erudite questions they asked. One could see they were interested. I am happy that they could hear it and will behave more responsibly in future," added Marcel Nemec. What's more, they survived the whole week without mobile phones that they had to leave at home. And the whole area of Hrebienok was full of a family atmosphere. "There is no teacher – pupil relationship here. We have only two rules. Number one: when I eat, I don't talk. Number two: nobody runs inside the hotel. If they respect this, they can do whatever they want with us and we enjoy it," commented Marcel Nemec with a laugh.
The fact that the kids like coming back to the camp proves that they love it. "No moments can be called the most beautiful ones because every minute that we have experienced here is most beautiful. Everybody is different, so everybody sees it in another way. Every child is different, comes from another family and family atmosphere and perceives what is going on here differently," concluded Marcel Nemec.