Stiahnuť PDF
Emília Vášáryová has honoured the hotel with her visit recently. A great lady and first-class actress, very popular with the Slovak and Czech audience. Her star has been shining in theatres, films and on TV for over half a century. It was the embrace of the beautiful Tatras, where one of the most romantic films of the Slovak cinematography – "The Copper Tower" was shot. Ms. Vášáryová acted there along with Štefan Kvietik. When staying at Grandhotel Starý Smokovec, she has always felt like at home and would spend Christmas there very often. She said she had been very surprised by the plans about naming suite no. 221 after her then. "When I was offered the opportunity, I was very surprised. Now I´m very happy that I accepted it," she said. The suite is like a home far away from home for her. "It is a very pleasant, elegant, not too overstuffed and perfectly designed space with beautiful wallpapers and everything that such a suite should have," she added.
Ms. Vášáryová is always enchanted by the beauty of the mountains. "I have been coming here regularly for fifty years and always know where to find snow. I usually spend Christmas in the Tatras. I didn´t have to get up in the morning, make the fish. We could enjoy the holiday outside. I love the stars, the sky and in the Tatras mainly at night. I always walk with my head up, admire all the beauty and when the sky is clear and all peaks can be seen, there is no need to go anywhere else. I know I can relax here, gain positive energy and if I can, exhaust my body a bit too. I used to enjoy sledging very much and there was a beautiful large ice rink near the hotel in the past. I can still remember times when Hrebienok was used for skiing. I have experienced here a lot, more and less pleasant moments but most of them very positive so I am truly happy to be here and feel fine," she concluded.
The team of Grandhotel Starý Smokovec would like to preserve the stories of famous personalities who achieved a lot in their lives. This summer, another suite is going to be dedicated to another eminent person who has a close relationship to the hotel and the Tatras and shall be paid tribute to in this way.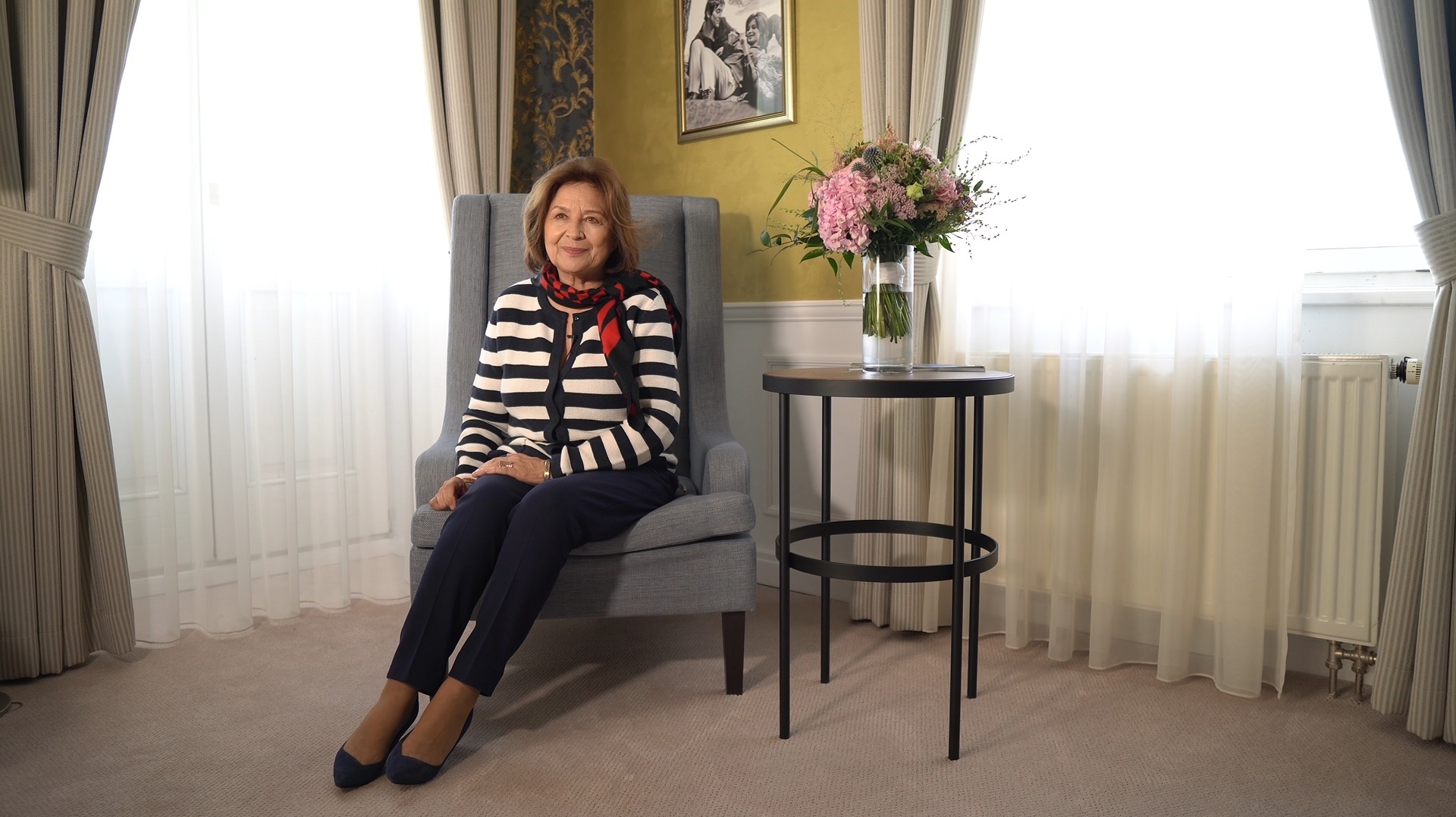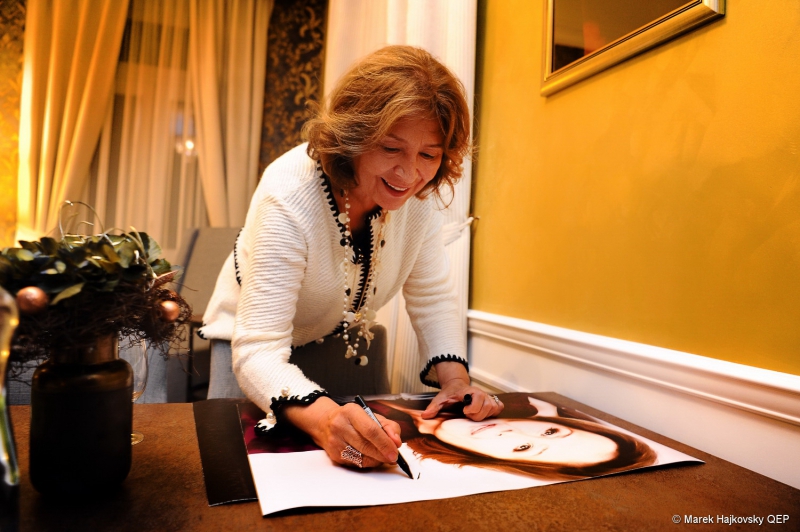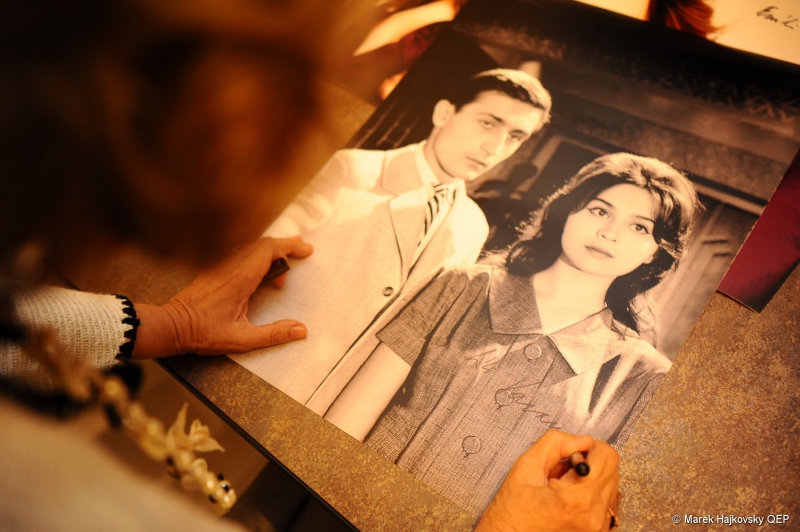 ______________________________________
Tatry mountain resorts, a.s. (TMR) is the leader in tourism in Central and Eastern Europe; it owns and operates attractive mountain resorts, amusement parks, restaurant facilities, sports services, shops and hotels. In the Low Tatras TMR owns and operates the resort Jasná Nízke Tatry and hotels Wellness hotel Grand Jasná, Boutique Hotel Tri Studničky, Chalets Jasná De Luxe, Hotel Srdiečko, Hotel Pošta and Hotel Rotunda. TMR is also the owner of Aquapark Tatralandia, the largest Slovak aquapark with year-round operation, which besides water entertainment includes Tropical Paradise, a special tropical indoor hall with sea water, as well as Fun Park, and accommodation in bungalows and suites of Holiday Village Tatralandia. In the High Tatras TMR owns and operates the resort Vysoké Tatry with mountain areas of Tatranská Lomnica, Starý Smokovec, and Štrbské Pleso, which TMR co-manages. In the High Tatras TMR also owns hotels Grandhotel Praha Tatranská Lomnica, Grandhotel Starý Smokovec, Hotel FIS Štrbské Pleso and Mountain hostel Hrebienok. TMR also owns a 9.5 % share in Melida, a.s., which leases and operates the resort Špindlerův Mlýn in the Czech Republic. TMR also leases and operates the ski resort Ještěd, Golf & Ski Resort Ostravice and leases Kaskáda Golf Rezort Brno, where it runs a hotel, a restaurant and a conference centre. In Poland TMR owns a 97% share in the mountain resort Szczyrkowski Ośrodek Narciarski S.A. (SON), a 75% share in a company that owns and operates Silesian Amusement Park (Śląskie Wesołe Miasteczko) and a 7.3% share in an amusement-educational project via the Polish company Korona Ziemi Sp. z.o.o. TMR also owns and leases hotels Slovakia, Kosodrevina, Liptov and Ski&Fun Záhradky a Bungalovy to third parties. By the end of 2018, more than EUR 350 mil. had been invested into development and modernisation of TMR's resorts. TMR shares are traded on three European stock exchanges – in Bratislava, Prague, and Warsaw.