Stiahnuť PDF
"We are glad that Peťa has fitted our Cup in and will present her skills on the pistes she grew up on.  The fact that we can welcome her for the first time after she became a world champion makes it even more special. We will do our best to make her feel like at home and guarantee top-class training and racing conditions. I hope the fans won´t miss the chance to see her and will come to cheer and create a great atmosphere in Jasná," said Matej Hulej, the general manager of the Jasná resort, which is one of the partners that support Petra Vlhová´s team.
Petra will be joined by several well-known World Cup racers such as Nastasia Noens (FRA), Eva Maria Brem (AUT), Ana Bucik a Marusa Ferk (SLO), Emelie Wikstroem (SWE). Martina Dubovská, who was born in Liptovský Mikuláš and is representing the Czech Republic, is going to be there too. 90 racers from 19 countries are going to participate in the giant slalom and slalom race. The best of them will be rewarded with attractive prize money based on FIS rules, fashion jewellery and various prizes from sponsors. The results will be announced in the finish area on both days after the 2nd run. The most successful racer will be awarded with the challenge Grand Prix of Demänovské Caves on Sunday. The oldest ski event in Slovakia has been held irregularly since 1939 and combined with the most significant ski races of individual seasons in Jasná.
The European Cup begins on Saturday 2nd March with a giant slalom race (1st run at 9:30, 2nd run at 12:30) and continues on Sunday 3rd March with a slalom race and the same timing of runs. Both races are going to be held on the piste of Pretekárska no. 1 between Priehyba and Záhradky. The preparation phase began on 25th February and the piste has been closed for the public ever since. 40 people have been working there and 3km of safety barriers have been installed. Piste no. 7 Majstrovská – section under the upper station of chairlift C3 (Jasná – Luková) is going to be closed between 27.2. and 1.3.2019 until 10:00am every day and serve for the training of racers.
As high numbers of skiers are expected on all pistes in Jasná during the weekend, several measures had to be taken. "Transport will be regulated by the traffic police during the weekend. Shuttle busses will be operating between car parks and the station of Lúčky for walking tourists. From there, people will have to walk along a marked trail to the area of Záhradky," said Veronika Devečková, the infrastructure manager in the resort of Jasná. The spectator zone will be accessible for free and in the area of Záhradky, an abundant gastronomy offer will be available for spectators.
"The European Cup is regarded as the most significant alpine skiing race held in Slovakia this winter. We think it is important to maintain continuity in organising ski races of such level in Slovakia and prepare ourselves for the World Cup 2021 in Jasná," said Jana Palovičová, the chief of race.
The Alpine Skiing European Cup has been held in Jasná regularly since 2008, except two years – 2014, when Jasná was hosting the World Junior Alpine Skiing Championships, and 2016, when the Women´s World Cup returned to Jasná again after long years.
The ESL sports club is the main organiser of the European Cup 2019, acting on the authority of FIS and the Slovak Ski Association – Department of Alpine Disciplines. The event is organised in cooperation with the Events Studio Liptov, s.r.o. sports agency.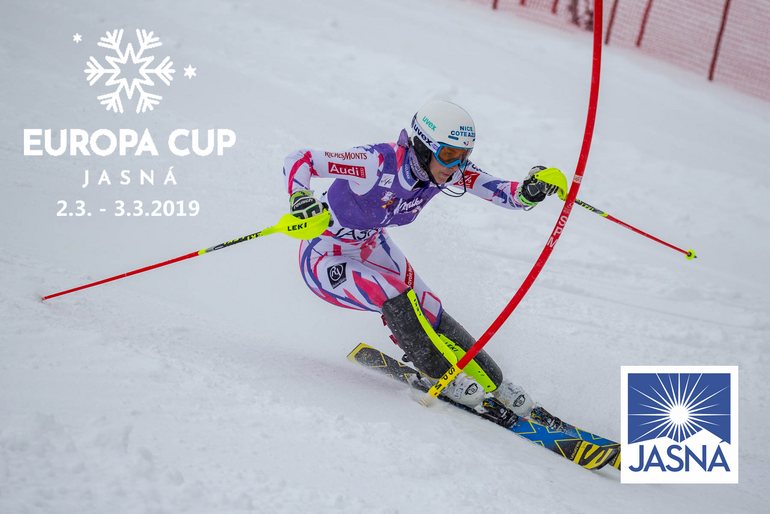 __________________________________________________________________________________
Tatry mountain resorts, a.s. (TMR) is the leader in tourism in Central and Eastern Europe; it owns and operates attractive mountain resorts, amusement parks, restaurant facilities, sports services, shops and hotels. In the Low Tatras TMR owns and operates the resort Jasná Nízke Tatry and hotels Wellness hotel Grand Jasná, Boutique Hotel Tri Studničky, Chalets Jasná De Luxe, Hotel Srdiečko, and Hotel Rotunda. TMR is also the owner of Aquapark Tatralandia, the largest Slovak aquapark with year-round operation, which besides water entertainment includes Tropical Paradise, a special tropical indoor hall with sea water, as well as Fun Park, and accommodation in bungalows and apartments of Holiday Village Tatralandia. In the High Tatras TMR owns and operates the resort Vysoké Tatry with mountain areas of Tatranská Lomnica, Starý Smokovec, and Štrbské Pleso, which TMR co-manages. In the High Tatras TMR also owns hotels Grandhotel Praha Tatranská Lomnica, Grandhotel Starý Smokovec, Hotel FIS Štrbské Pleso and Mountain hotel Hrebienok. TMR also owns a 9.5 % share in Melida, a.s., which leases and operates the resort Špindlerův Mlýn in the Czech Republic. TMR also leases and operates the ski resort Ještěd. In Poland TMR owns a 97% share in the mountain resort Szczyrkowski Ośrodek Narciarski S.A. (SON), a 75% share in a company that owns and operates Silesian Amusement Park (Śląskie Wesołe Miasteczko) and a 7.3% share in an amusement-educational project via the Polish company Korona Ziemi Sp. z.o.o. TMR also owns and leases hotels Slovakia, Kosodrevina, Liptov and Ski&Fun Záhradky a Bungalovy to third parties. By the end of 2017, more than EUR 300 mil. had been invested into development and modernisation of TMR's resorts. TMR shares are traded on three European stock exchanges – in Bratislava, Prague, and Warsaw.