Stiahnuť PDF
The non-traditional festival of bears in the Tatras is going to be held in the area of Hrebienok for four days from next Wednesday (31st July). "We can promise brand new Bear Days this year, with new attractions, competitions, games and a lot of educational activities for kids as well as adults. The venue will be new too. Stage shows will be offered in two locations. Thanks to the innovative educational activities and workshops, kids and their parents will get the chance to make their own toys or items of wood, plastic, wax, metal," explained Lukáš Brodanský, the sales-marketing manager of the resort of Vysoké Tatry.
Kids can not only have fun but also learn a lot at the festival. "I am convinced that events of such kind should be organised in the Tatras. Children are the most sincere clients and that´s why we have done our best to pep this year´s Bear Days up," added Mr. Brodanský.
Asterix and mayoral elections
Fans of music and the musical theatre will love the first festival day (31.7.) and an original performance about Asterix and mayoral elections. "The amusing educational project called Plasťáci (Plastic Guys) will be presented on stage too and the day will be hosted by entertainer Roman Féder," informed Mr. Brodanský.
"The first day of August will include dance lessons of Credance, a successful dance-artistic group and a concert of the Hevi Dubi Komiks Band. "Daniel Hevier, a well-known writer, poet and storyteller will tell the kids about the secrets of reading, books and his work," added Mr. Brodanský.
How to read and understand texts
The third festival day (2.8.) will offer a performance of the SĽUK ensemble called "Sounds Don´t Cause Suffering" and a workshop focused on reading skills and understanding texts.  "A beekeeper from Eastern Slovakia and a woodcarver will join the new Bear Days too and so will a man who makes items of straw, wire and honey," said Mr. Brodanský. 
The last day of the Bear Days festival (3.8.) in Hrebienok will introduce the folklore band of Fidlikanti and their songs that kids can sing along with them. All age groups can look forward to the world musical hit – Cats. "The new Bear Days are definitely worth visiting this year," concluded Lukáš Brodanský.
It is not only the programme that is new at the Bear Days but also the parking system. New and better parking conditions will be available in Starý Smokovec. "Once all car parks in Starý Smokovec are occupied, cars can park at the Raimund guest house in Dolný Smokovec, from where free shuttle busses will be operating to the bus station of Starý Smokovec every 15 minutes from the early morning opening to 8:00pm," explained Mr. Brodanský. In spite of the variety of parking options, the organisers suggest using public transport.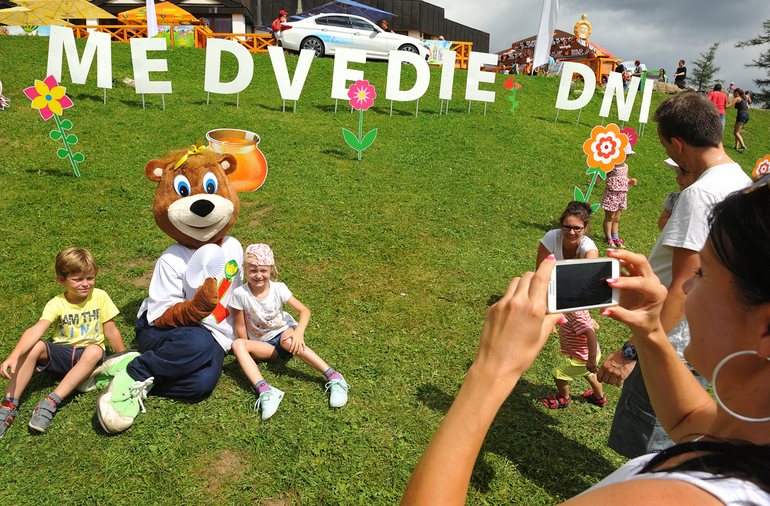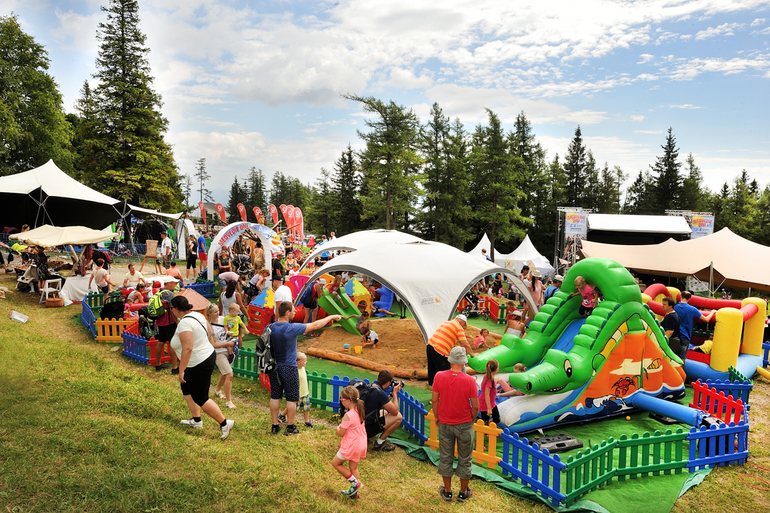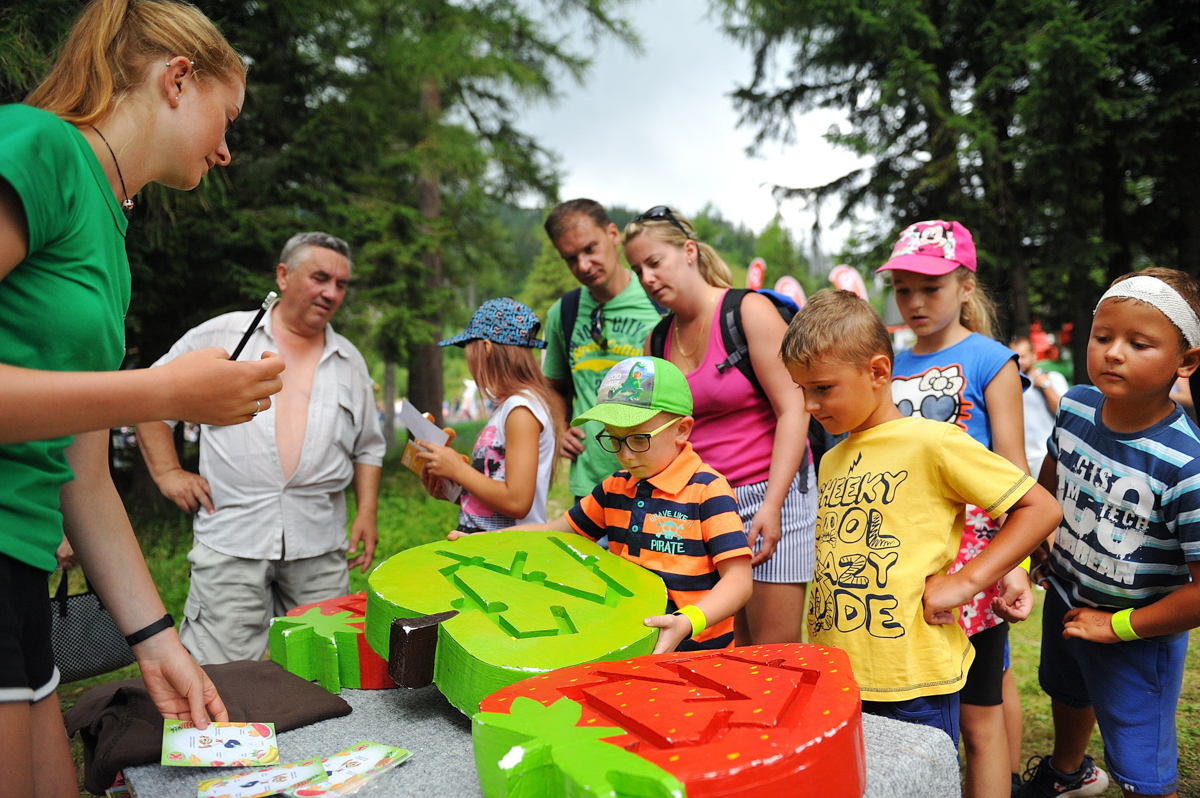 __________________________________
Tatry mountain resorts, a.s. (TMR) is the leader in tourism in Central and Eastern Europe; it owns and operates attractive mountain resorts, amusement parks, restaurant facilities, sports services, shops and hotels. In the Low Tatras TMR owns and operates the resort Jasná Nízke Tatry and hotels Wellness hotel Grand Jasná, Boutique Hotel Tri Studničky, Chalets Jasná De Luxe, Hotel Srdiečko, Hotel Pošta and Hotel Rotunda. TMR is also the owner of Aquapark Tatralandia, the largest Slovak aquapark with year-round operation, which besides water entertainment includes Tropical Paradise, a special tropical indoor hall with sea water, as well as Fun Park, and accommodation in bungalows and suites of Holiday Village Tatralandia. In the High Tatras TMR owns and operates the resort Vysoké Tatry with mountain areas of Tatranská Lomnica, Starý Smokovec, and Štrbské Pleso, which TMR co-manages. In the High Tatras TMR also owns hotels Grandhotel Praha Tatranská Lomnica, Grandhotel Starý Smokovec, Hotel FIS Štrbské Pleso and Mountain hostel Hrebienok. TMR also owns a 9.5 % share in Melida, a.s., which leases and operates the resort Špindlerův Mlýn in the Czech Republic. TMR also leases and operates the ski resort Ještěd, Golf & Ski Resort Ostravice and leases Kaskáda Golf Rezort Brno, where it runs a hotel, a restaurant and a conference centre. In Poland TMR owns a 97% share in the mountain resort Szczyrkowski Ośrodek Narciarski S.A. (SON), a 75% share in a company that owns and operates Silesian Amusement Park (Śląskie Wesołe Miasteczko) and a 7.3% share in an amusement-educational project via the Polish company Korona Ziemi Sp. z.o.o. TMR also owns and leases hotels Slovakia, Kosodrevina, Liptov and Ski&Fun Záhradky a Bungalovy to third parties. By the end of 2018, more than EUR 350 mil. had been invested into development and modernisation of TMR's resorts. TMR shares are traded on three European stock exchanges – in Bratislava, Prague, and Warsaw.