High Tatras (6th February 2023) After days of snowfall and bad weather, the highest located black piste in Lomnické sedlo (saddle) could be opened in the Tatranská Lomnica resort on Monday 6th February 2023. "There is two metres of snow on average on the piste which is dependent on natural snow only. The piste was groomed and tested by the Mountain rescue service on Sunday. We were given a green light to open. Sunny and freezing weather was the best promotion for this piste on Monday, which means the ski offer in Tatranská Lomnica is completed now," said Dušan Slavkovský, the general manager of the Vysoké Tatry resort.
Lomnické sedlo was open for skiers for 101 days last winter – from 27th January to 8th May. The pandemic year of 2021 was unique because the season lasted 6 days. Due to pandemic restrictions, it could begin just on 7th May and ended on 12th May. As the saddle needs natural snow only, the piste opening has always depended on the amount of snow.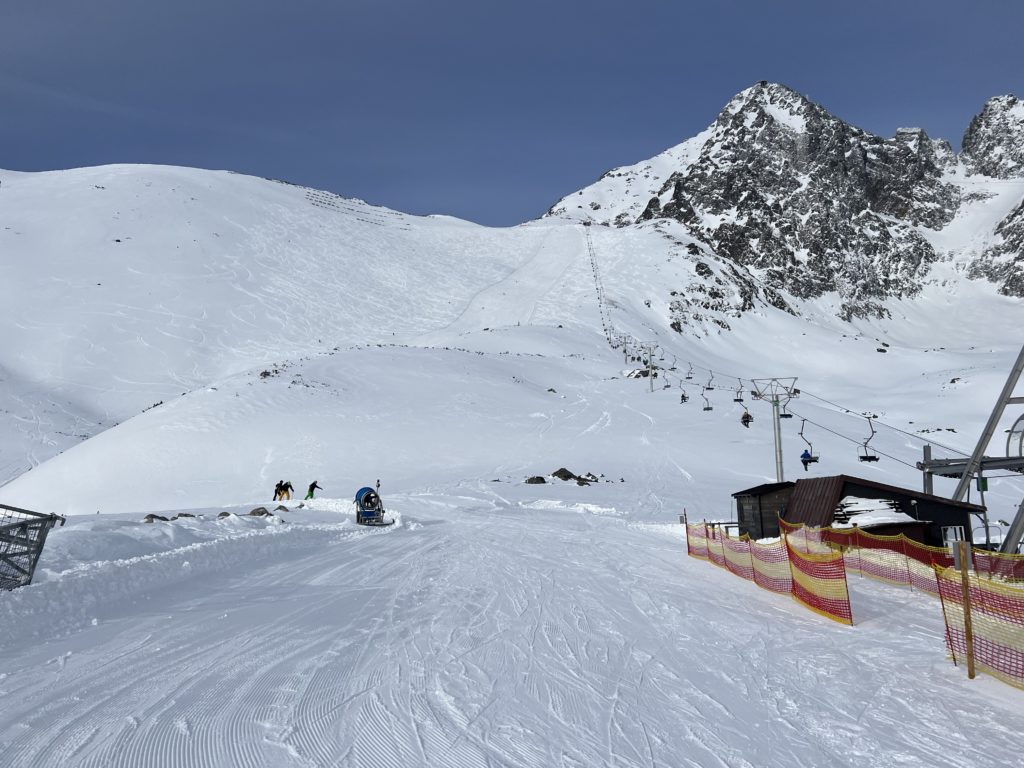 Skiers surmount a vertical drop of 490 metres on this black 1,240-metre-long piste. It is suitable mainly for good skiers. The whole trail from Lomnické sedlo to Skalnaté Pleso and from there along red pistes from Skalnaté Pleso to Tatranská Lomnica is 5.5 kilometres long and is considered the longest ski trail in the Tatras, with the overall vertical drop of 1,300 metres.