Stiahnuť PDF
"We hope the beginning of the season will be good because in our opinion, the arrival of winter looks great so far. The truth is that unless a wave of warm temperatures combined with rain comes in the course of next weeks, snow on the highest located ski piste could signal an earlier beginning of the ski season – on natural snow, which would make it truly special. All this depends on weather. In the saddle of Lomnické sedlo, there is already 70% of the snow cover which is required to launch skiing but we need to be patient and wait until the next snowfall. Snow groomers have begun to work there today, they are piling up snow and covering the rocky terrain. Hereby we would like to inform all skiers and ski tourers that the slope of Lomnické sedlo is closed at the moment," said Ján Slamený, the director of the ski resort in Tatranská Lomnica.       
Once the regular autumn maintenance is over, the cableways in the ski resort of Tatranská Lomnica should start to operate on 9th December. For more details about the operating times of cableways in autumn, please visit www.vt.sk and www.jasna.sk.  
The official opening of the ski season in Tatranská Lomnica called Ski Exclusive is scheduled for 23rd December. Jasná under Mt. Chopok will be hosting a great party combined with a traditional Winter Music Opening event on 2nd December – The show must go on edition with the best Slovak DJs and the legendary Queenie band. Now we only need to wait for good weather conditions, freezing temperatures, low air humidity and the right wind direction so that snowmakers can begin working and skiers can enjoy their fun.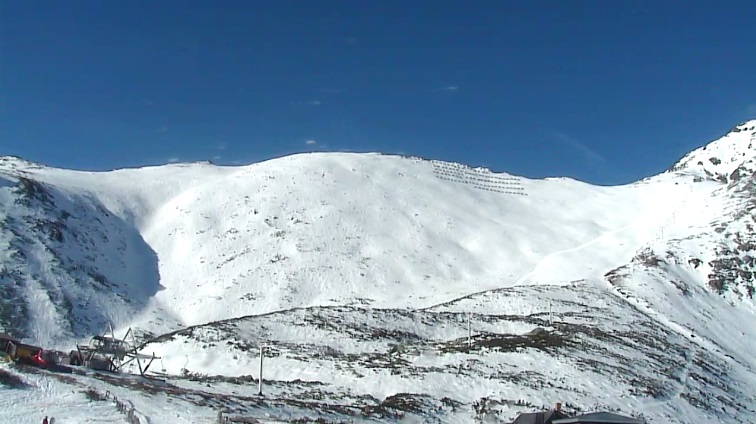 _________________________________________________________________________________
Tatry mountain resorts, a.s. (TMR) is the leader in tourism in Central and Eastern Europe; it owns and operates attractive mountain resorts, amusement parks, restaurant facilities, sports services, shops and hotels. In the Low Tatras TMR owns and operates the resort Jasná Nízke Tatry and hotels Wellness hotel Grand Jasná, Boutique Hotel Tri Studničky, Chalets Jasná De Luxe, Hotel Srdiečko, and Hotel Rotunda. TMR is also the owner of Aquapark Tatralandia, the largest Slovak aquapark with year-round operation, which besides water entertainment includes Tropical Paradise, a special tropical indoor hall with sea water, as well as Fun Park, and accommodation in bungalows and apartments of Holiday Village Tatralandia. In the High Tatras TMR owns and operates the resort Vysoké Tatry with mountain areas of Tatranská Lomnica, Starý Smokovec, and Štrbské Pleso, which TMR co-manages. In the High Tatras TMR also owns hotels Grandhotel Praha Tatranská Lomnica, Grandhotel Starý Smokovec, Hotel FIS Štrbské Pleso and Mountain hotel Hrebienok. TMR also owns a 9.5 % share in Melida, a.s., which leases and operates the resort Špindlerův Mlýn in the Czech Republic. In Poland TMR owns a 97% share in the mountain resort Szczyrkowski Ośrodek Narciarski S.A. (SON), a 75% share in a company that owns and operates Silesian Amusement Park (Śląskie Wesołe Miasteczko) and a 7.3% share in an amusement-educational project via the Polish company Korona Ziemi Sp. z.o.o. TMR also owns and leases hotels Slovakia, Kosodrevina, Liptov and Ski&Fun Záhradky a Bungalovy to third parties. By the end of 2016 EUR 230 mil. had been invested into development and modernisation of TMR's resorts. TMR shares are traded on three European stock exchanges – in Bratislava, Prague, and Warsaw.