Stiahnuť PDF
The winter season in the High Tatras is going to be opened on 25th November by the most visited attraction in the Tatras – the Tatra Temple of Ice in Hrebienok. The centre of tourism will be in the captivity of ice soon and its cold heart will be changed to a unique piece of art by the hands of skilled sculptors. This year, the topic of the unique creation is "Gothic style" with elements of altar stained glass. The overall magical atmosphere will be emphasised by tones of classical music.  
Besides popular events and attractions such as Tatry Ice Master, Snow Dogs, snowmen in Skalnaté Pleso, Audi Ski arena with slalom timekeeping, sledging in Hrebienok and the Sky of Stars dinner, visitors and skiers can also enjoy Fresh Track. Skiing early in the morning on freshly groomed ski slopes will be offered in Tatranská Lomnica again and from this season also on the slopes of the generous Mt. Solisko.  
The ski resorts of Štrbské Pleso and Tatranská Lomnica will have new children´s ski lifts – Junior (80 m) on the piste of Interski and the piste of Buková hora (150 m). Small skiers can train their first turns on new thematic slalom courses. Extra entertainment will be guaranteed by the all-week aprés-ski programme this winter again. And in December, Tatranská Lomnica will celebrate the 75th anniversary of launching the second section of the suspension cable car from Skalnaté Pleso to Mt. Lomnický štít. The section started to operate for the wide public on 19th December 1941. In this context, the resort is planning to offer various interesting activities that will be introduced later.  
Štrbské Pleso is becoming a training resort. The operators offer great conditions for professional skiers from neighbouring countries who like training here from early morning hours. Sportsmen from various ski clubs will have the possibility to use the pistes of Interski and a part of the Solisko piste. In the lower section of the Turistická piste, snowboarding fans will find a real paradise again. The K2 snow park will have a new FUN zone for children. 
Safety and trouble-free using of ski slopes in Tatranská Lomnica are in the hands of the ski patrol. They solve various problems on the pistes including checking safety elements on the slopes, mark the FUN zone, prepare the construction of the AUDI Arena slalom course, cooperate with the Mountain Rescue Service if some injuries occur in the resort and close the ski pistes. Changes in the resorts of Štrbské Pleso and Tatranská Lomnica will be related to ski touring as well. New information boards with safety instructions will define where ski touring can be practiced on ski slopes. Before entering the slopes, ski tourers will be notified by boards and maps with information where, how and when to walk up the slopes, i.e. on the right edge outside marked ski pistes. There will be notice boards all along the pistes to show the direction for ski tourers.  
Traditional culinary Tatra Dinner of Emotions at the intermediate station of Štart will be offering a new product this year – luxurious wine tasting. Fans of good food will travel from Tatranská Lomnica to the altitude of 1,173 metres with a special gastronomy means of transport – Grand Snow Taxi groomer. The Old Štart Burger restaurant at the intermediate station of Štart will be redesigned at the beginning of the winter season as well. Under a new name – Retro Station Restaurant, it plans to offer a wider choice of meals and a more attractive terrace with a grill and an area for children. As for the resort of Starý Smokovec, a new shop with a tasting bar that will be selling fruit distillates shall be opened behind the Grandhotel before Christmas. 
More comfort will be added also to the historical Grandhotel Praha**** in Tatranská Lomnica – in the form of new Classic rooms. 54 original standard rooms are being completely renewed so that the historical legend of the Tatras can shine again with its glory and elegance. New classic Art Nouveau-style rooms will be available from mid December.  
Due to regular autumn maintenance, the operation times of cable cars in mountain resorts are going to change from early November. The resorts of Tatranská Lomnica, Starý Smokovec and Štrbské Pleso suggest checking the latest information about the cableways and their operation on www.vt.sk.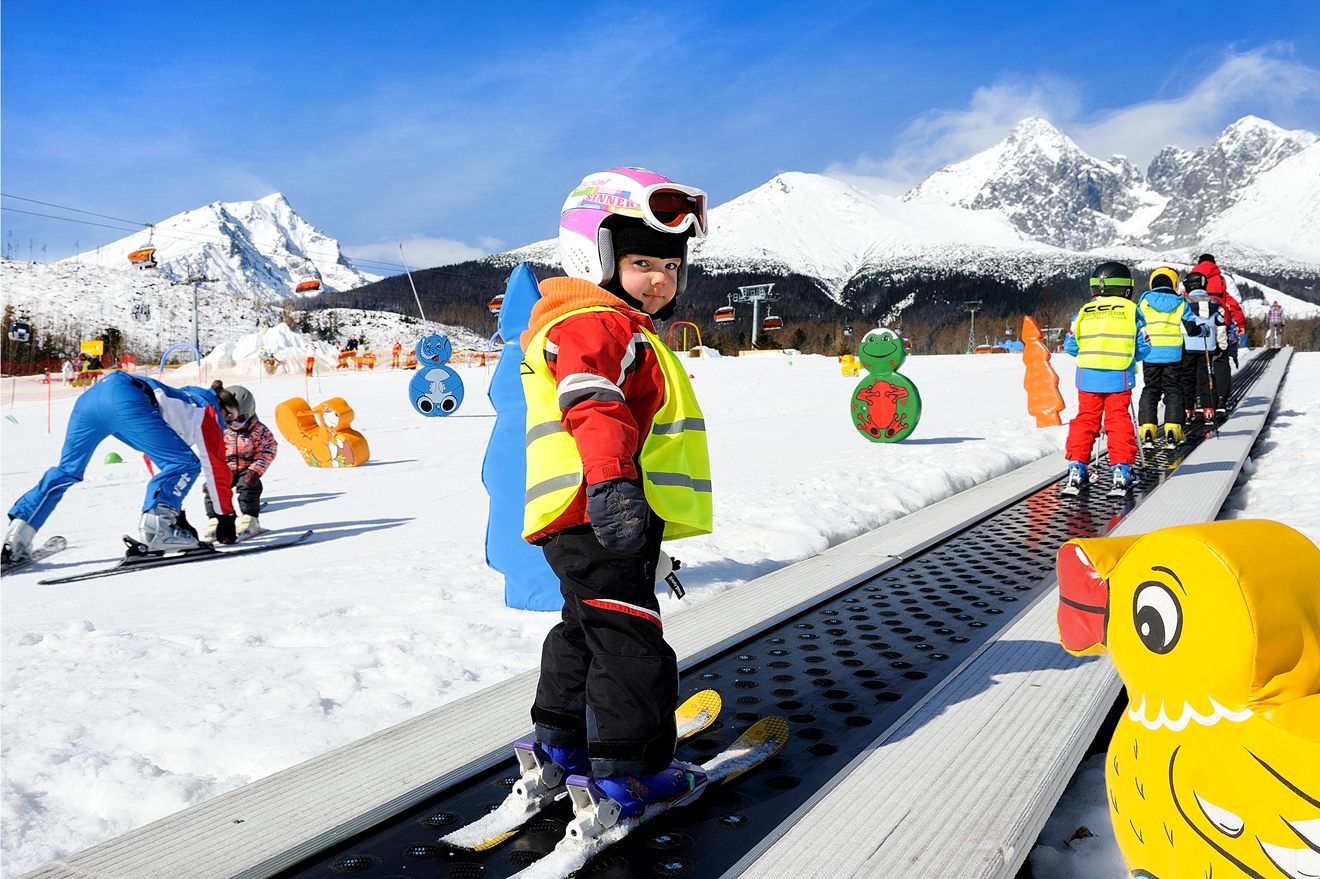 __________________________________________________________________________________
Tatry mountain resorts, a.s. (TMR) is the leader in tourism in Central and Eastern Europe; it owns and operates attractive mountain resorts, amusement parks, restaurant facilities, sports services, shops and hotels. In the Low Tatras TMR owns and operates the resort Jasná Nízke Tatry and hotels Wellness hotel Grand Jasná, Boutique Hotel Tri Studničky, Chalets Jasná De Luxe, Hotel Srdiečko, and Hotel Rotunda. TMR is also the owner of Aquapark Tatralandia, the largest Slovak aquapark with year-round operation, which besides water entertainment includes Tropical Paradise, a special tropical indoor hall with sea water, as well as Fun Park, and accommodation in bungalows and apartments of Holiday Village Tatralandia. In the High Tatras TMR owns and operates the resort Vysoké Tatry with mountain areas of Tatranská Lomnica, Starý Smokovec, and Štrbské Pleso, which TMR co-manages. In the High Tatras TMR also owns hotels Grandhotel Praha Tatranská Lomnica, Grandhotel Starý Smokovec, Hotel FIS Štrbské Pleso and Mountain hotel Hrebienok. TMR also owns a 9.5 % share in Melida, a.s., which leases and operates the resort Špindlerův Mlýn in the Czech Republic. In Poland TMR owns a 97% share in the mountain resort Szczyrkowski Ośrodek Narciarski S.A. (SON), a 75% share in a company that owns and operates Silesian Amusement Park (Śląskie Wesołe Miasteczko) and a 7.3% share in an amusement-educational project via the Polish company Korona Ziemi Sp. z.o.o. TMR also owns and leases hotels Slovakia, Kosodrevina, Liptov and Ski&Fun Záhradky a Bungalovy to third parties. By the end of 2015 EUR 206 mil. had been invested into development and modernisation of TMR's resorts. TMR shares are traded on three European stock exchanges – in Bratislava, Prague, and Warsaw.