Stiahnuť PDF
The spring will be greeted in bikinis with a proper dose of sun cream in the locality of Lúčky from early Saturday morning. The programme on the slope will be hosted by Erika Barkolová, music will be in the hands of DJ Shypo, saxophone player Hali Sax and Vivas with their show dance. All visitors can join various competitions and win attractive prices. Lovers of warm weather and challenges but mainly daring skiers and snowboarders can not only show their sports skills but also enjoy an exhibition race without layers of warm clothes. The mass downhill in bikinis starts at 01:00pm, the fastest athlete will win. A BMW xDrive arena will be prepared for everybody who would like to try scenic rides or show jumping, others can test the latest Vőlk ski models. Fun on the snow will continue at the 3rd après ski party at the lowest station of the Funitel cable car in the area of Priehyba. The Demänovka ski groomer stage party will be hosted by Pablik DJ and Bongoman Elizz. And to finish the day in the best mood, everybody is invited to the evening Bikini party 50 ́s music edition, which begins in the Happy End music club at 09:00pm. The thematic evening in the rock ́n ́roll style will include concerts of the Desmod and Slapdash Rockability bands, music will be played by DJ East Luke.
Prices in Tatry Motion sport shops in ski resorts in the High and Low Tatras will go crazy from Friday to Sunday. The American spring sale applies to attractive world-class fashion and sports brands. The prices of ski passes go down after 20th March and selling of Smart Season Passes for the winter season of 2017/18 begins on 20th March as well. Read more on www.jasna.sk and www.vt.sk.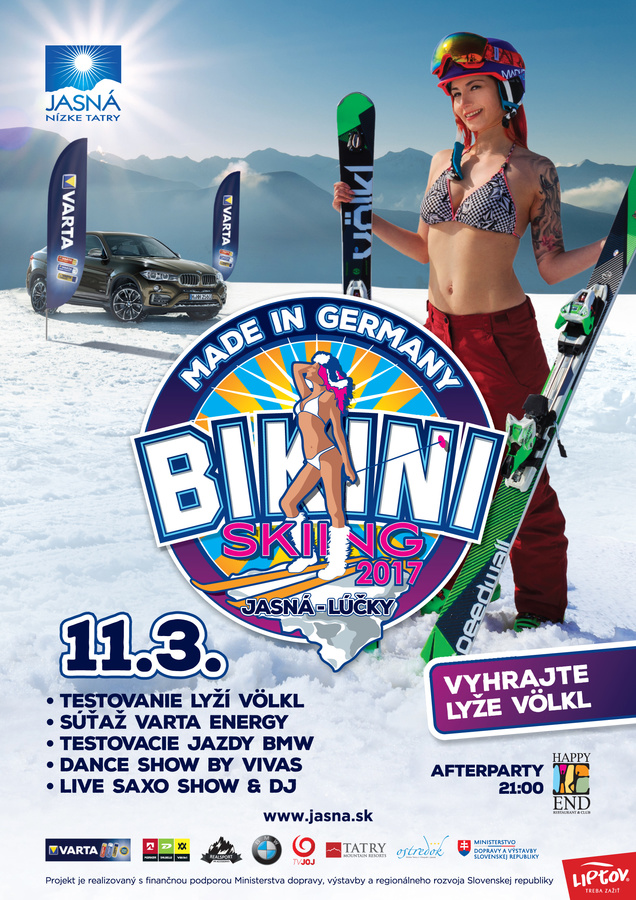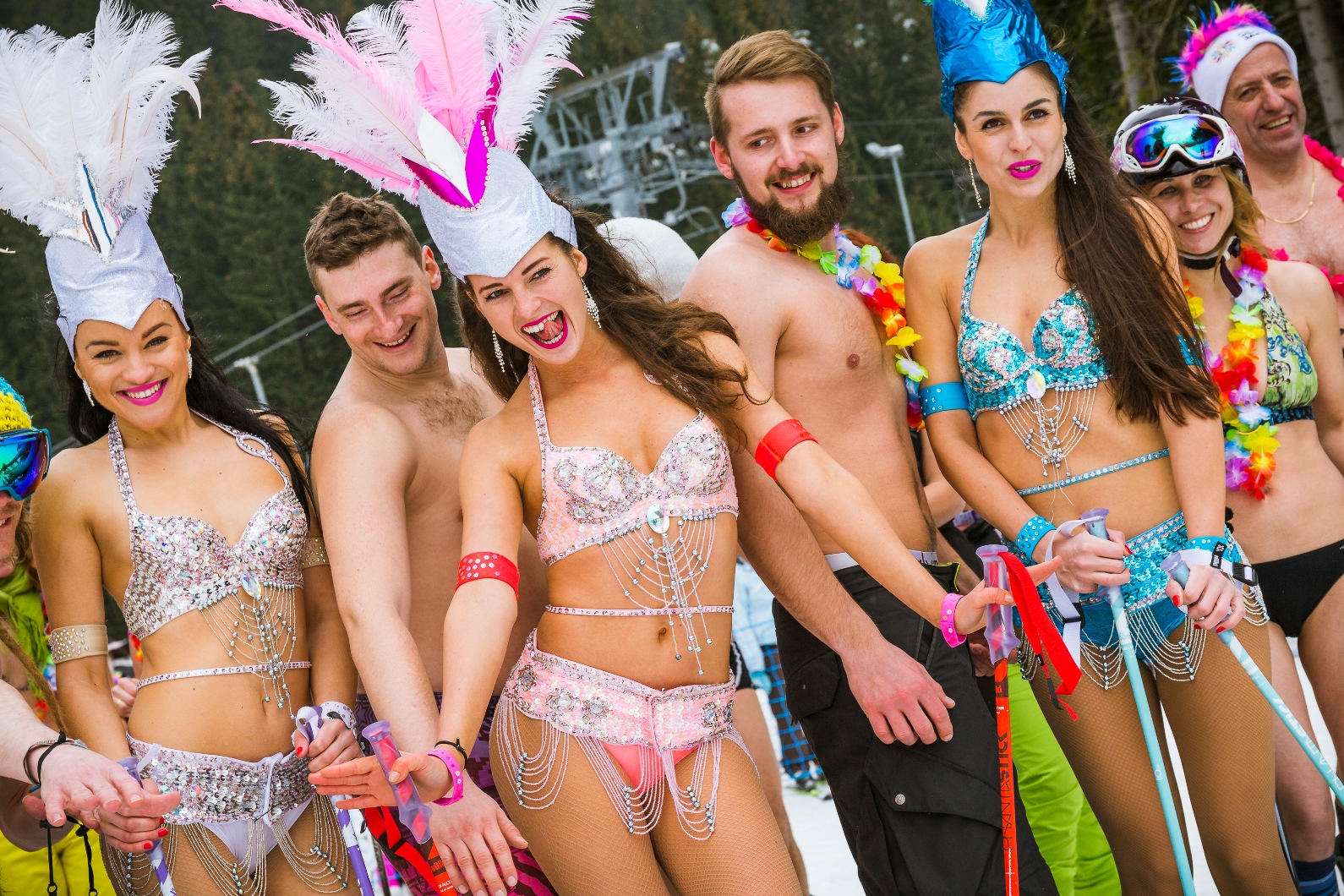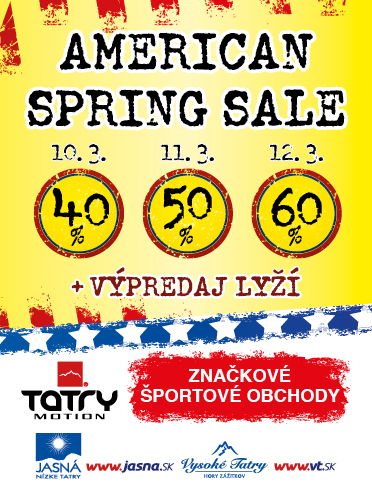 _________________________________________________________________________________
Tatry mountain resorts, a.s. (TMR) is the leader in tourism in Central and Eastern Europe; it owns and operates attractive mountain resorts, amusement parks, restaurant facilities, sports services, shops and hotels. In the Low Tatras TMR owns and operates the resort Jasná Nízke Tatry and hotels Wellness hotel Grand Jasná, Boutique Hotel Tri Studničky, Chalets Jasná De Luxe, Hotel Srdiečko, and Hotel Rotunda. TMR is also the owner of Aquapark Tatralandia, the largest Slovak aquapark with year-round operation, which besides water entertainment includes Tropical Paradise, a special tropical indoor hall with sea water, as well as Fun Park, and accommodation in bungalows and apartments of Holiday Village Tatralandia. In the High Tatras TMR owns and operates the resort Vysoké Tatry with mountain areas of Tatranská Lomnica, Starý Smokovec, and Štrbské Pleso, which TMR co-manages. In the High Tatras TMR also owns hotels Grandhotel Praha Tatranská Lomnica, Grandhotel Starý Smokovec, Hotel FIS Štrbské Pleso and Mountain hotel Hrebienok. TMR also owns a 9.5 % share in Melida, a.s., which leases and operates the resort Špindlerův Mlýn in the Czech Republic. In Poland TMR owns a 97% share in the mountain resort Szczyrkowski Ośrodek Narciarski S.A. (SON), a 75% share in a company that owns and operates Silesian Amusement Park (Śląskie Wesołe Miasteczko) and a 7.3% share in an amusement-educational project via the Polish company Korona Ziemi Sp. z.o.o. TMR also owns and leases hotels Slovakia, Kosodrevina, Liptov and Ski&Fun Záhradky a Bungalovy to third parties. By the end of 2016 EUR 230 mil. had been invested into development and modernisation of TMR's resorts. TMR shares are traded on three European stock exchanges – in Bratislava, Prague, and Warsaw.