Stiahnuť PDF
Spending a night under the stars during a freezing Tatra winter, only with a package of solid instant food and instructions of a professional instructor can be romantic for some of us. For others, it is a challenge. The Snow Camp guarantees a unique experience far away from warm home comort. Camping can be magical in summer but one can experience unforgettable adventure also in winter, in freezing temperatures. Our officially approved camping site under Mt. Lomnický štít simulates conditions of base camps in extreme mountain terrain for the wide public. The campers will be given head lamps, thermal sleeping bags that resist temperatures of -29 ̊C, 6-centimeter-thick sleeping mats and packages with solid instant food. We can recommend this non-traditional adventure to everybody who is not afraid to sleep outside in open terrain and at temperatures below zero. There is snow groomer transport up the hill prepared for groups arranged in advance, put-up tents for rental, basic instructions how to prepare meals and drinks, evening programme in the Encián gallery, a night in a bivouac placed in a designated location, breakfast in the Panorama restaurant in Skalnaté Pleso and cable car transport back to Tatranská Lomnica. Spending a night under the snowcovered Mt. Lomnický štít is something one will never forget. Sleeping under the starry sky in winter is magical. What is more, the sleeping bags are so warm that the campers will feel as if it was summer outside. The only thing indicating winter will be cold air they will breathe in. Self-inflating sleeping mats make the sleep very comfortable as one actually sleeps on a surface prepared in advance. Experiences and videos of the first testing event will be available also on our blog said Lukáš rodanský the brand manager of Tatry mountain resorts, a.s.
Peter Tomko, who knows winter camping very well from various expeditions and winter climbing, will be supervising the Snow Camp project in the Tatras as a professional. "My task is not only to share my experience with camping and bivouacking but also to check the equipment and spare clothes of our campers. And I will be offering support for those who have respect for such activity. All participants will be given basic instructions about how to put up tents in mountain terrain in winter, which sleeping bags or sleeping mats to use, how to make food and drinks and of course how to spend a night in a tent, what to wear during the night and how to organise all necessary items," said Peter Tomko.    
And what does the experienced instructor recommend to all those who register for the Snow Camp? "First of all, everybody must realise that this activity will be completely different from summer camping because the temperature, wind and snow, which is everywhere, play a crucial role. In such case, there is a rule that snow is actually water, water makes wet and wetness makes cold. I suggest all campers should read some books or articles about climbing or polar expeditions to learn about adventures and experience of others. They should also harden their bodies by taking cold showers and walk outside in freezing temperatures. And last but not least, they should accept frost and cold as a fact they must adapt to," concluded the mountain guide.
Who is Peter Tomko? International UIAGM mountain guide, member of the Association of Mountain Guides in the High Tatras, climbing instructor and mountain guide since 1994. He participated in expeditions in South America, climbed the highest peak of America – Mt. Aconcagua (6,959 metres), Mt. Ama Dablam in the Himalayas (6,812 metres), the highest peak of the Caucasus – Mt. Elbrus (5,642 metres) and Mt. Bzhedukh (4,270 metres). He also took part in various climbing ascents in the Alps and winter ascents in the Tatras.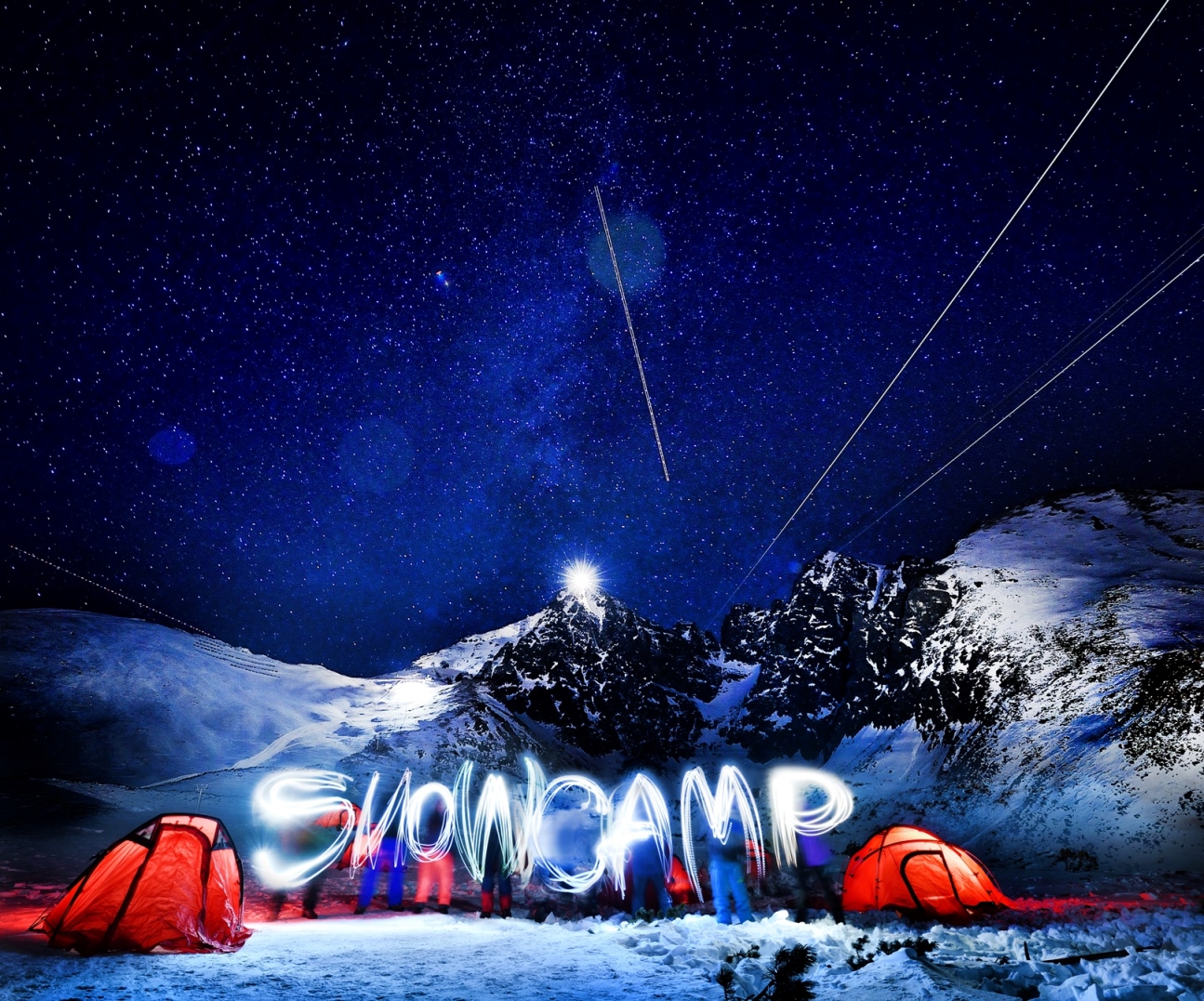 __________________________________________________________________________________
Tatry mountain resorts, a.s. (TMR) is the leader in tourism in Central and Eastern Europe; it owns and operates attractive mountain resorts, amusement parks, restaurant facilities, sports services, shops and hotels. In the Low Tatras TMR owns and operates the resort asná Nízke Tatry and hotels ellness hotel rand asná outiue otel Tri Studničky halets asná e Luxe otel Srdiečko and otel Rotunda. TMR is also the owner of Aquapark Tatralandia, the largest Slovak aquapark with year-round operation, which besides water entertainment includes Tropical Paradise, a special tropical indoor hall with sea water, as well as Fun Park, and accommodation in bunalos and apartments o oliday Villae Tatralandia. n the ih Tatras T ons and operates the resort Vysoké Tatry ith mountain areas o Tatranská Lomnica Starý Smokovec and trbské Pleso hich T co-manages. In the High Tatras TMR also owns hotels randhotel Praha Tatranská Lomnica randhotel Starý Smokovec otel S trbské Pleso and ountain hotel rebienok. TMR also owns a 9.5 % share in Melida, a.s., which leases and operates the resort pindlerv lýn in the zech epublic. n Poland T ons a  share in the mountain resort Szczyrkoski Orodek Narciarski S.A. SON a  share in a company that ons and operates Silesian Amusement Park lskie esoe iasteczko) and a 7.3% share in an amusement-educational project via the Polish company Korona Ziemi Sp. z.o.o. T also ons and leases hotels Slovakia Kosodrevina Liptov and Skiun áhradky a unalovy to third parties. y the end of 2015 EUR 206 mil. had been invested into development and modernisation o Ts resorts. T shares are traded on three European stock exchanges – in Bratislava, Prague, and Warsaw.