Stiahnuť PDF
Magical snow-covered mountains and dozens of dogs will guarantee a unique polarexpedition atmosphere at the interchange station of Štart, on the piste of Čučoriedky západ in the resort of Tatranská Lomnica. Kids will get a chance to join a special "From Pole to Pole" expedition on 12 stops on both days and a live sculpture of Amundsen, the worldfamous polar explorer will be there to emphasise the adventurous character of the special game. "Children can solve various tasks, try dog sledding, watch avalanche dogs of the Mountain Rescue Service demonstrate how avalanche victims are rescued. The programme will be eventful so that everybody who comes can enjoy the weekend to the fullest," said Lukáš Brodanský, the sales and marketing manager of the Vysoké Tatry resort. To guarantee great fun, the Hevi Dubi Komiks Band will present songs with texts by Daniel Hevier, a wellknown Slovak poet, prose writer and author of children´s books. All visitors can look forward to performances of the Art Dance group, Dog Dancing, demonstrations of basic dog training methods and competitions with great prizes hosted by Laco Cmorej.
Nice presents will be prepared as a special bonus for all kids who bring their teddy bears to the Tatras. Cable car walker tickets for the route Tatranská Lomnica – Štart will be offered at reduced rates also online on gopass.sk. The amusing weekend programme with SNOW DOGS in Tatranská Lomnica begins on both days at 10:00am. For more details about the event and great skiing conditions in the High Tatras, please visit the resort website: www.vt.sk.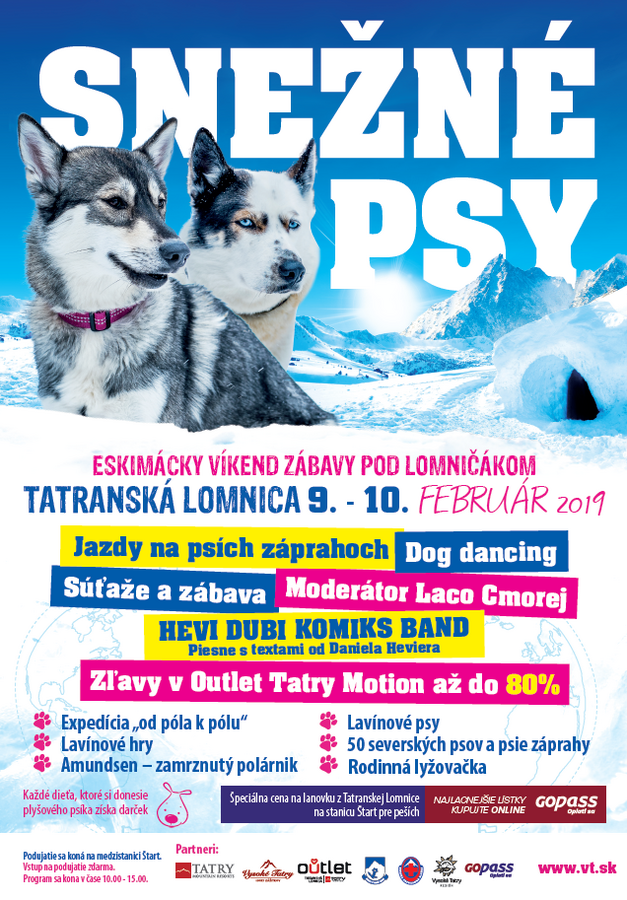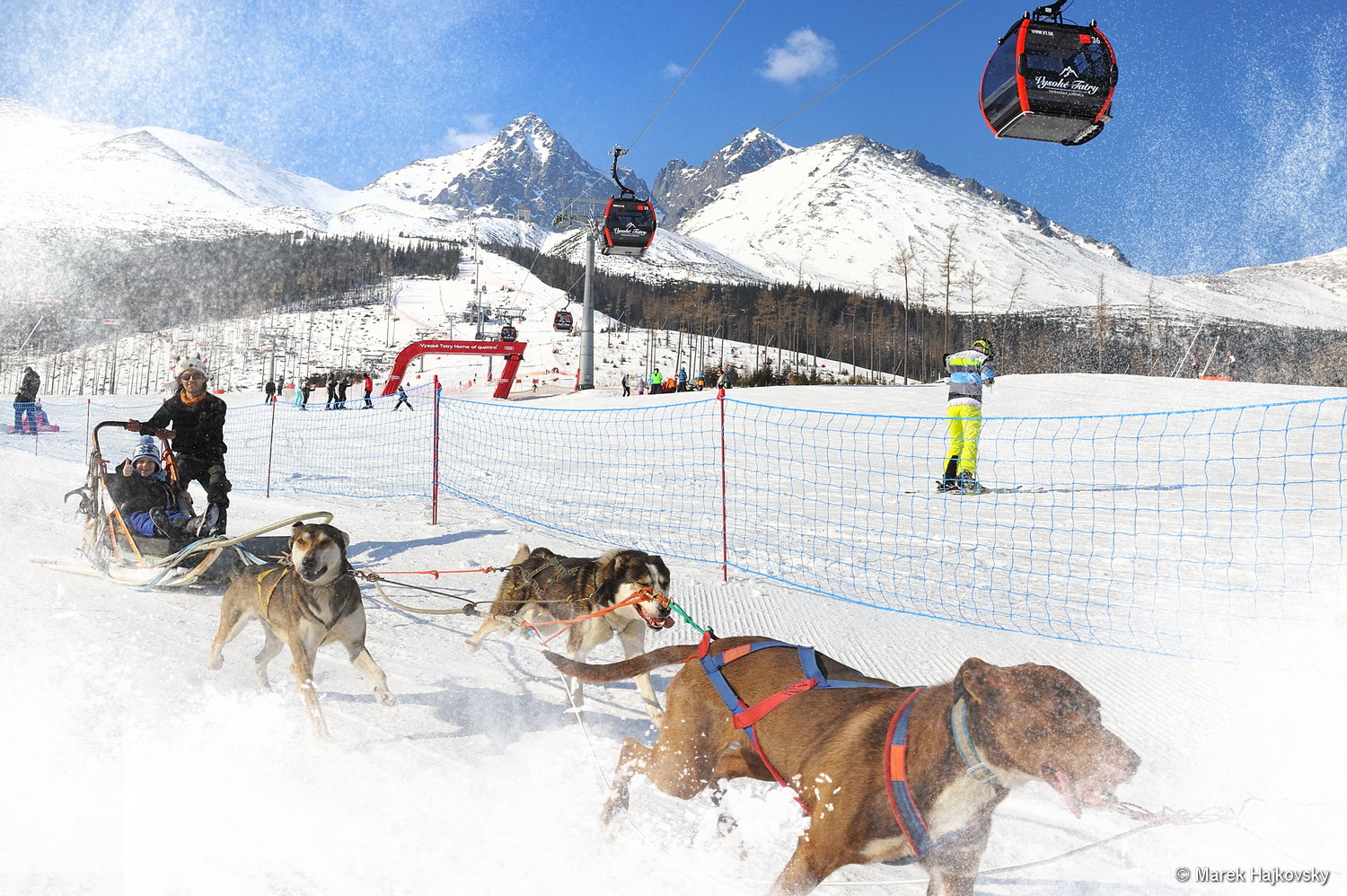 __________________________________________________________________________________
Tatry mountain resorts, a.s. (TMR) is the leader in tourism in Central and Eastern Europe; it owns and operates attractive mountain resorts, amusement parks, restaurant facilities, sports services, shops and hotels. In the Low Tatras TMR owns and operates the resort Jasná Nízke Tatry and hotels Wellness hotel Grand Jasná, Boutique Hotel Tri Studničky, Chalets Jasná De Luxe, Hotel Srdiečko, and Hotel Rotunda. TMR is also the owner of Aquapark Tatralandia, the largest Slovak aquapark with year-round operation, which besides water entertainment includes Tropical Paradise, a special tropical indoor hall with sea water, as well as Fun Park, and accommodation in bungalows and apartments of Holiday Village Tatralandia. In the High Tatras TMR owns and operates the resort Vysoké Tatry with mountain areas of Tatranská Lomnica, Starý Smokovec, and Štrbské Pleso, which TMR co-manages. In the High Tatras TMR also owns hotels Grandhotel Praha Tatranská Lomnica, Grandhotel Starý Smokovec, Hotel FIS Štrbské Pleso and Mountain hotel Hrebienok. TMR also owns a 9.5 % share in Melida, a.s., which leases and operates the resort Špindlerův Mlýn in the Czech Republic. TMR also leases and operates the ski resort Ještěd. In Poland TMR owns a 97% share in the mountain resort Szczyrkowski Ośrodek Narciarski S.A. (SON), a 75% share in a company that owns and operates Silesian Amusement Park (Śląskie Wesołe Miasteczko) and a 7.3% share in an amusement-educational project via the Polish company Korona Ziemi Sp. z.o.o. TMR also owns and leases hotels Slovakia, Kosodrevina, Liptov and Ski&Fun Záhradky a Bungalovy to third parties. By the end of 2017, more than EUR 300 mil. had been invested into development and modernisation of TMR's resorts. TMR shares are traded on three European stock exchanges – in Bratislava, Prague, and Warsaw.