Stiahnuť PDF
Snowmakers started working in Tatranská Lomnica on sections Skalnaté Pleso, Esíčka, Čučoriedky up to the piste of Štart during the night between Saturday and Sunday. 50 snow lances and 5 snow guns were in operation, however, strong wind made the production of manmade snow more difficult. As far as Štrbské Pleso is concerned, the snowmaking process began with 8 snow lances and 7 snow guns in the areas of Solisko and Furkota. The beginning of the ski season in the Tatras depends on weather and the autumn cableway maintenance, which is still in progress. 
The official Winter Music Opening takes place in the biggest ski resort of Jasná Nízke Tatry on 2nd December. The winter season is going to be launched officially in Tatranská Lomnica on 23rd December with a unique day of special care on the pistes called Ski Exclusive.
The ski season of 2017/18 will be a bit more comfortable under Mt. Chopok again, with 50 km of ski slopes. There are various innovations prepared for skiers, e.g. a new piste called Vrbická, a connection in the area of Biela Púť, improvements on the snowmaking system and new snow fences, a wider piste for families with children in the area of Lúčky. There will be the professional racing track of the Skiline arena with time measuring available again and so will a renewed snow park with new jumps and various obstacles. However, the entrance gate to the resort called Jasná Centre with a shopping zone, ticket offices, an information centre, a central control room, areas for ski instructors of the MAXILAND ski school, a self-service depot and a new luxurious CRYSTAL bar is the biggest investment. The bar will have a capacity of 120 seats and a spacious outdoor terrace with the first "burning" table in Slovakia. Ski buses will guarantee comfortable transport to the resort, a ski patrol will look after safety on the slopes and there will be two corridors marked for ski tourers on both sides of Mt. Chopok. The new Pošta**** hotel located near the Jasná Centre will welcome clients during its first winter season. Except an avant-garde, original and modern design, it offers 24 rooms and 14 suites and is built next to the lower station of the Grand – Brhliská cable car. A rich après-ski programme is prepared for skiers as well as non-skiers in Jasná during the season including the non-traditional Tatra Dinner of Emotions, Fresh Track, adventurous evening snow grooming, a Fun Arena, Skki trikke and Fun tools. The panoramic Rotunda restaurant on top of Mt. Chopok will organise unique Full Moon Dinner evenings at full moon. The Happy End Music Club creates a proper party atmosphere and Aquapark Tatralandia, located only a 15-minute drive from the resort of Jasná, guarantees flawless relaxation after skiing. For more information, please visit www.jasna.sk 
The access to the top-modern ski resort of Tatranská Lomnica will be more comfortable this year – with a new roundabout that should make the traffic smoother. A resort radio will guarantee regular and latest information and a ski patrol will take care of the safety on slopes. The improved FUN zone with a slalom track will offer fun mainly for small skiers and those who want to feel like professionals can try the slalom track of the AUDI Ski Arena with time measuring. Skiers will have a chance to enjoy Fresh Track in Lomnické sedlo (saddle) and on Mt. Solisko before the official opening of cableways this winter again. At the beginning of the new winter season, the most visited attraction in the Tatras – the Tatra Temple of Ice will be opened in the area of Hrebienok. Popular winter events such as Tatry Ice Master, Snow Dogs, Snow camp, Dinner under the stars, Tatra Dinner of Emotions, 75 secrets of a cable car and the international Hero Season Trophy race are planned as well and will be offered not only in the Tatras but also in the Czech resort of Špindlerův Mlýn and the Polish resort of Szczyrk. Read more about innovations and new products on www.vt.sk 
GOPASS – an unparalleled ski pass with maximum comfort
Ski passes at great prices can be purchased comfortably at home via the www.gopass.sk eshop. The membership in the customer loyalty programme labelled as GOPASS guarantees many discounts on ski passes, water park tickets, accommodation in hotels and various benefits in restaurants and sport shops. GOPASS has prepared an innovation for the upcoming winter season – purchasing ski passes online more days in advance or on site in self-service GOPASS Point ticket machines. From the beginning of the season, all resorts in the High and Low Tatras will offer special and well-marked GOPASS Points with self-service ticket machines and trained staff who will be advising clients and helping them.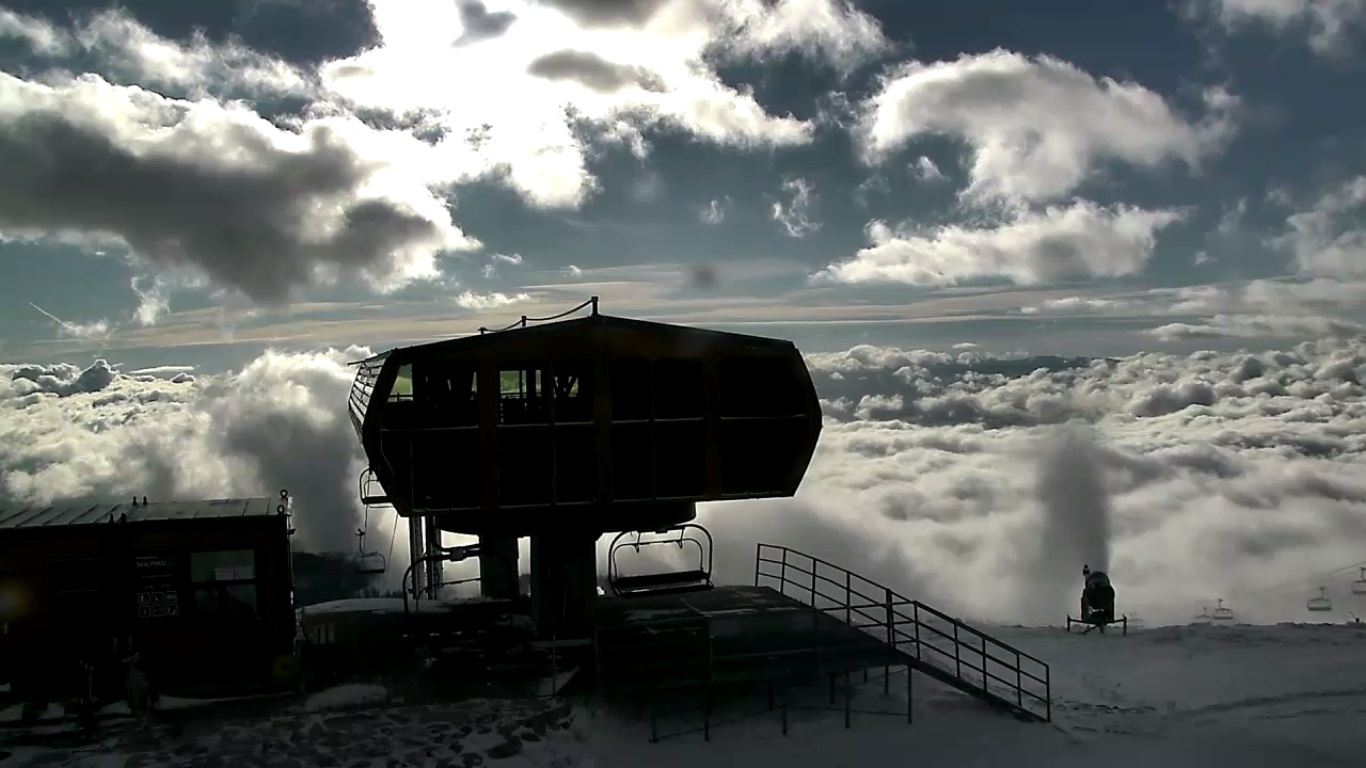 __________________________________________________________________________________
Tatry mountain resorts, a.s. (TMR) is the leader in tourism in Central and Eastern Europe; it owns and operates attractive mountain resorts, amusement parks, restaurant facilities, sports services, shops and hotels. In the Low Tatras TMR owns and operates the resort Jasná Nízke Tatry and hotels Wellness hotel Grand Jasná, Boutique Hotel Tri Studničky, Chalets Jasná De Luxe, Hotel Srdiečko, and Hotel Rotunda. TMR is also the owner of Aquapark Tatralandia, the largest Slovak aquapark with year-round operation, which besides water entertainment includes Tropical Paradise, a special tropical indoor hall with sea water, as well as Fun Park, and accommodation in bungalows and apartments of Holiday Village Tatralandia. In the High Tatras TMR owns and operates the resort Vysoké Tatry with mountain areas of Tatranská Lomnica, Starý Smokovec, and Štrbské Pleso, which TMR co-manages. In the High Tatras TMR also owns hotels Grandhotel Praha Tatranská Lomnica, Grandhotel Starý Smokovec, Hotel FIS Štrbské Pleso and Mountain hotel Hrebienok. TMR also owns a 9.5 % share in Melida, a.s., which leases and operates the resort Špindlerův Mlýn in the Czech Republic. In Poland TMR owns a 97% share in the mountain resort Szczyrkowski Ośrodek Narciarski S.A. (SON), a 75% share in a company that owns and operates Silesian Amusement Park (Śląskie Wesołe Miasteczko) and a 7.3% share in an amusement-educational project via the Polish company Korona Ziemi Sp. z.o.o. TMR also owns and leases hotels Slovakia, Kosodrevina, Liptov and Ski&Fun Záhradky a Bungalovy to third parties. By the end of 2016 EUR 230 mil. had been invested into development and modernisation of TMR's resorts. TMR shares are traded on three European stock exchanges – in Bratislava, Prague, and Warsaw.