Mountain resorts in the High Tatras and Jasná entered the season with all summer cable cars open from Saturday 17th July.
"We are beginning our summer season with a wide choice of services and options for our tourists to relax at home in Slovakia. Mountain fans or water lovers, everybody will find what they like. An attractive benefit meant for all guests staying at our hotels should be the greatest summer hit – cable car tickets valid in Jasná and the High Tatras plus water park tickets valid in Tatralandia and Bešeňová are included in hotel prices and can be used on the same day," informed Branislav Kačkovič, the TMR operation director at TMR in Slovakia.
Jasná with sheep and boating in Biela púť again this year
The cable cars in Jasná have been open every day since 17th June.  The biggest Slovak ski resort becomes the ideal destination for families with children in summer. One can travel with wheelchair-friendly and modern cable cars comfortably to Mt Chopok (2,024 m a.s.l.) and make nice ridge hikes or summer walks. Every return ticket covers 4 cable cars that passengers can use to get to the other side of the mountain and back and discover the beautiful regions of Liptov and Horehronie in one day.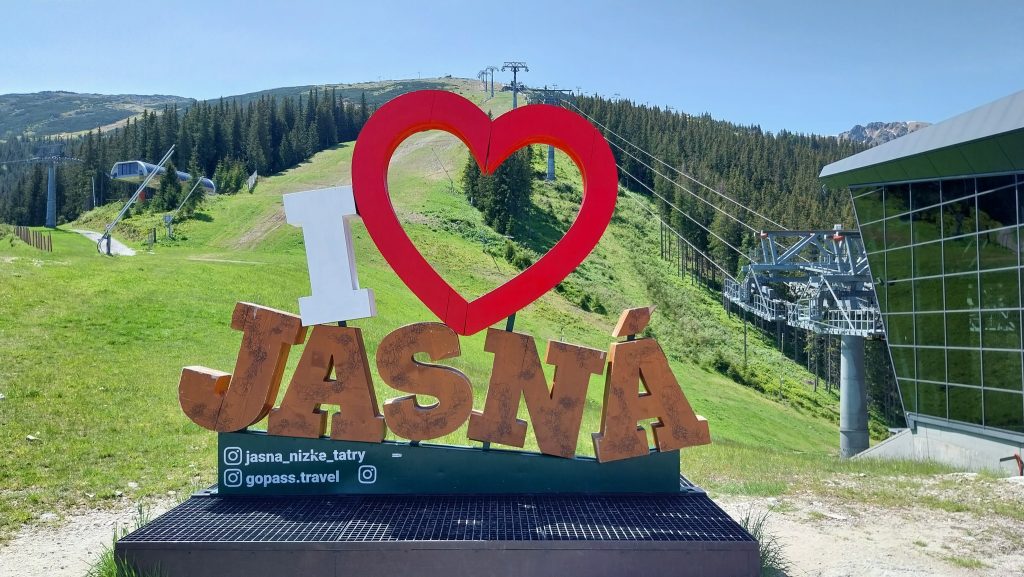 In addition to hiking in Jasná, the main attractions will include:
Dragon Path – an adventurous-discovery game for all age groups
Priehyba sheep farm (from 1.7.) with Wallachian sheep and an interesting exposition about sheep farming
FUN ZONE and tubing in Biela púť (from 1.7.)
mountain carts between Kosodrevina and Krupová (from 1.7.)
boating in Biela púť (from 1.7.)
SKY PICNIC – atypical picnic in the sky in a special cable car cabin
Von Roll chairlift museum
"Behind 7 mountains" fairytale festival (8.7.), Bandits at the Priehyba sheep farm (22.7.), Dragon days (5.8.).
Experiencing the High Tatras in summer
The resort of Vysoké Tatry launched the season with the Solisko Express chairlift in Štrbské Pleso open and the chairlift between Skalnaté Pleso and Lomnické sedlo with a new special price package from Saturday 17th July. If tourists walk from Lomnické sedlo (saddle) along the trail of Lomnický hrebeň (ridge), they can discover Mt Veľká Lomnická veža, which is very attractive. In addition to the above mentioned cable cars, the following sections are open every day as well: Starý Smokovec – Hrebienok, Tatranská Lomnica – Štart, Štart – Skalnaté Pleso, Skalnaté Pleso – Mt Lomnický štít.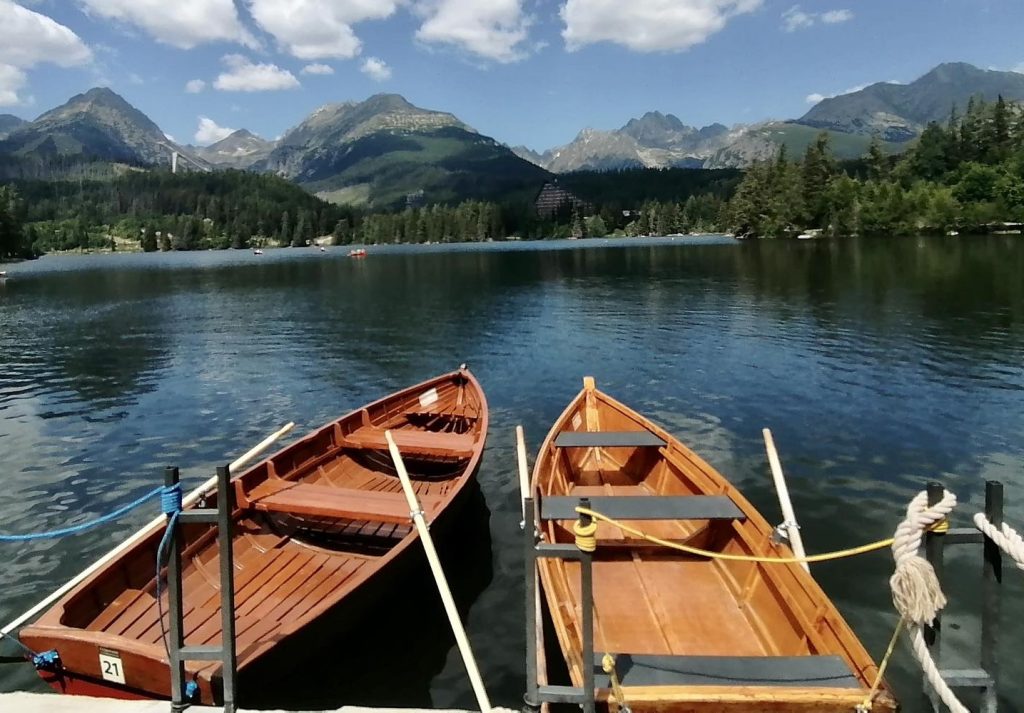 The greatest attractions in the Vysoké Tatry resort will include:
Tatra Wilderness –educational game and a big summer competition with attractive prizes for all age groups that combines discovering various corners of the Tatras with competition tasks
Marmot Land, Eagle Land – kid's playgrounds in Skalnaté Pleso and Štrbské Pleso
boating on Štrbské pleso (tarn) – 22 boats including stylish wooden rowing boats, a wedding boat and a glass-bottom boat
mountain carts – adrenalin downhill on a 3-kilometre-long track from Štart to Tatranská Lomnica
Hrebienok – Quantarium interactive gallery of light, Zone of Pleasure with information about the fauna and flora of the Tatras
Venetian Night (22.7.) – a magic late-afternoon event in Štrbské Pleso with boating, a culture programme and good food.
Tatralandia is celebrating 20 years
The biggest Slovak water park is celebrating its 20th birthday with a spectacular birthday party, a varied programme and a premiere of a new summer song by KALI and Lenka Piešová on 1st July. And from then, all age groups can frolic in salt, thermal and fresh water pools all summer long. There will be 28 water slides, dry slides and other attractions, activities from morning till evening and various summer events.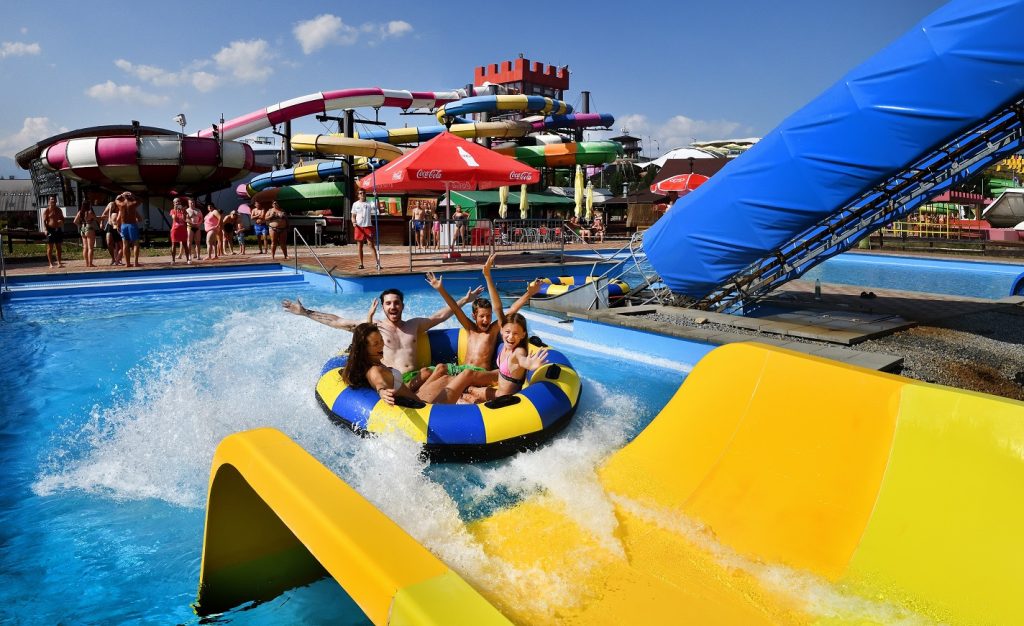 The bravest souls can try two mega water slides which count to the top in their category all around Europe – Delphine and 4Family already at the weekend of 17th and 18th June.  What's more, Tatralandia is going to host concerts of Sima (9.7.), Lenka Piešová (16., 30.7., 13.8.) and Cicoband (19.8.).
Summer season opening in Bešeňová on 24th June
The summer season opening in Bešeňová is culminating with the "Na skle maľované" (Painted on Glass) musical. In addition to that, water park visitors can enjoy attractive bandit-themed activities, a mini-concert of the Cimbal Brothers and meet well-known athletes and artists. The water park offers 18 summer pools including 7 thermal ones and 9 year-round pools including 6 thermal ones.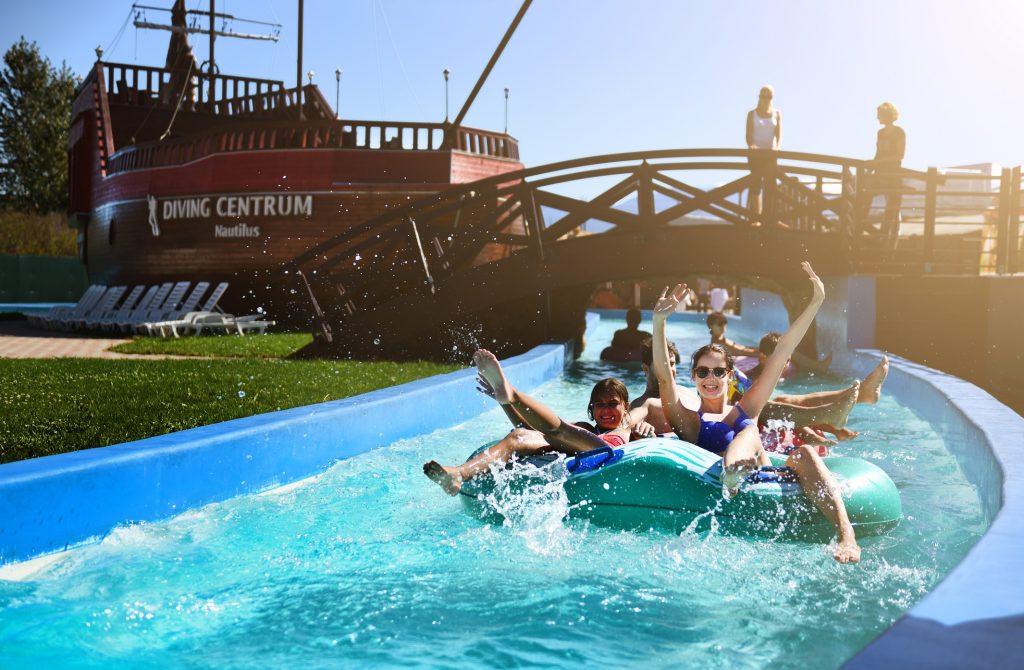 There is a wave pool and a kid's pool with attractions, a 30-metre-high water slide tower with 6 water slides that are more than 1 km long in total, 8 summer water slides, one of the biggest sauna worlds in Slovakia – Harmónia Wellness & Spa and sky diving in a shipwreck. The culture programme includes great concerts of Igor Kmeťo Jr. (22.7.), Gladiátor (5.8.) and Emma Drobná (26.8.).
Experiences with Gopass
A complex overview of what's to experience in the water parks, mountain resorts and TMR hotels can be found in one place – online on gopass.travel or in the well-arranged Gopass mobile app.