LIPTOVSKÝ MIKULÁŠ (30th June 2023) A summer full of celebrations in Liptov! Tatralandia – the biggest water park in Slovakia and one of the biggest ones in Central Europe celebrates the 20th birthday in July.
The idea to create a water park and use thermal water sources with beneficial effects appeared for the first time in the late 1990s. The construction process was exceptionally short – the foundation stone was laid on 14th November 2002 and visitors could use the first 6 pools and the same number of water slides already on 5th July 2003. The water park built between the Western and Low Tatras became popular with local clients as well as Polish neighbours. "The ideal location in the Liptov region, which is attractive for tourists, close to the Slovak-Polish borders and with regular investments made in the development resulted in a huge year-round water amusement complex including an accommodation establishment next to the town of Liptovský Mikuláš. Once opened, it became the biggest water park in Slovakia and one of the pillars of tourism in Liptov. Today, we offer fun in 14 salt, thermal and fresh water pools,as well as 28 water and dry slides. Opening of two mega water slides – Delphine and 4Family was the latest milestone in Tatralandia. They count to the top in their category as for Europe, are as high as a 5-storey building and even contain a special lift for rafts," informed Róbert Šmitala, the water park general manager.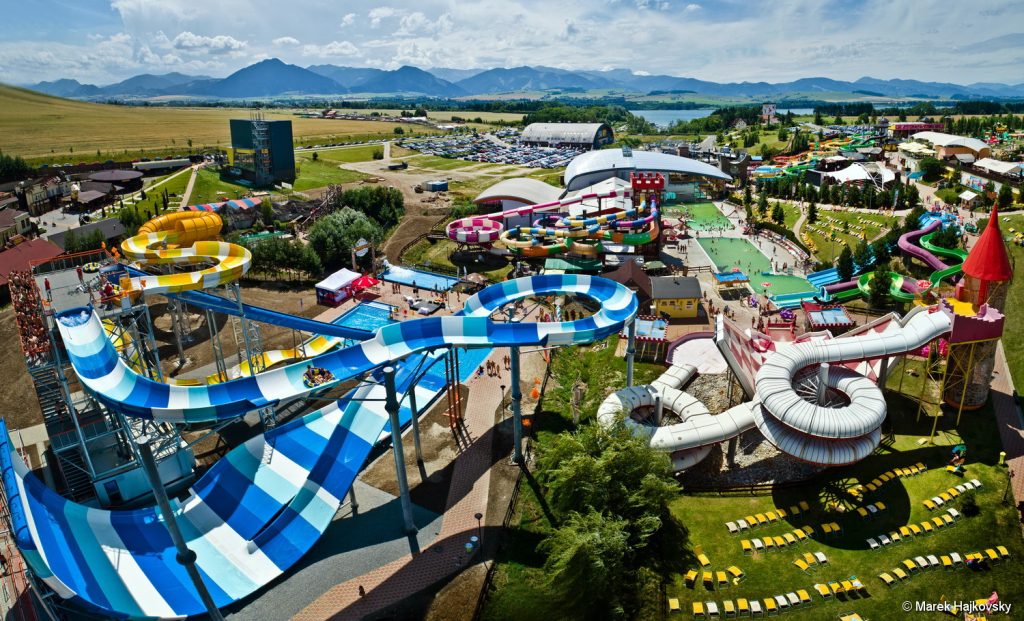 The biggest Slovak water park is celebrating its 20th birthday with a spectacular birthday party, a varied programme and a premiere of a new summer sonby by KALI and Lenka Piešová on 1st July.
After the difficult pandemic period which affected and limited water parks considerably, Tatralandia looks ahead today and plans to keep developing as a complex open all year round.
The Holiday Village Tatralandia cottage resort located in Tatralandia offers accommodation at the best prices and with water park access included. Tatralandia promises unique adventures and fun for the whole family also in the neighbouring ZOOKONTAKT Tatralandia family park, where all age groups can discover the world of animals from close range, admire miniatures of world famous buildings and enjoy amusing attractions.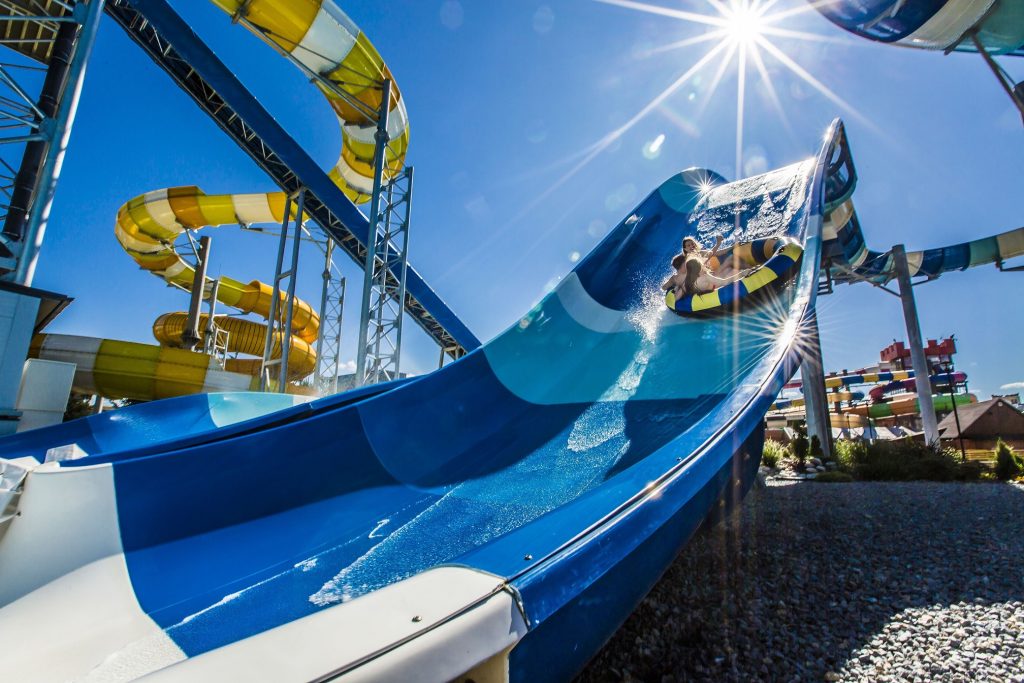 History of Tatralandia in short:
XI/2002 – construction beginning
VII/2003 – water park opening, pools and 6 water slides, an obstacle course created on the water surface in a thermal pool
2004 – sauna world, 9 water slides and 3 pools added to the summer section, the Holiday Village Tatralandia accommodation establishment built
2005 – Western City Šiklův Mlýn, Rope Centre Tatralandia and Bubble City
2006 –new year-round Caribbean hall
2007 – "Bastion" water slide tower with four year-round slides, Wellness Paradise with a wide choice of massages, packs and other wellness treatments
2008 – semi-open Tornado water slide added to the year-round quartet
2009 –Boomerang Raft Ramp
2010 – Trio summer water slide for families
2011 – new summer ticket offices
2012/2013 – indoor Tropical Paradise hall with the Barbados pool bar, 4 pools (2 fresh water, 2 salt water ones), a big pirate ship, a snorkelling pool with underwater animals
2015 – Hawaii complex, mobile surfing simulator, Baby Silent Zone
2016 – year-round Surf Waves Tatralandia hall with an indoor surfing simulator and 4 surfing lanes
2018 –2 new MEGA water slides opened in July, adrenalin-packed Delphin and interactive 4Family – as high as a 5-storey building