The original "Bees in the mountains" project in Štrbské Pleso is entering the fifth season. The hives on the roof of the FIS hotel are busy again and hotel guests can look forward to tasting fresh flower honey coming from the meadows of the Tatras.
After a long winter, the bees were waking up in the difficult conditions very slowly. "Our bee colonies survived the winter in the Tatras quite well, in thermally insulated hives covered with snow. They flew out later than bees at the foothills because here they were not that strong yet and flowers started to bloom later, which means that their collection period has just begun. Our bees will be flying around approximately until August, when their collection period ends. Then they will be fed and treated – by nature-based medicines only, like always," explained Vladimír Chovanec, a professional beekeeper who looks after the highest located group of hives in the Tatras.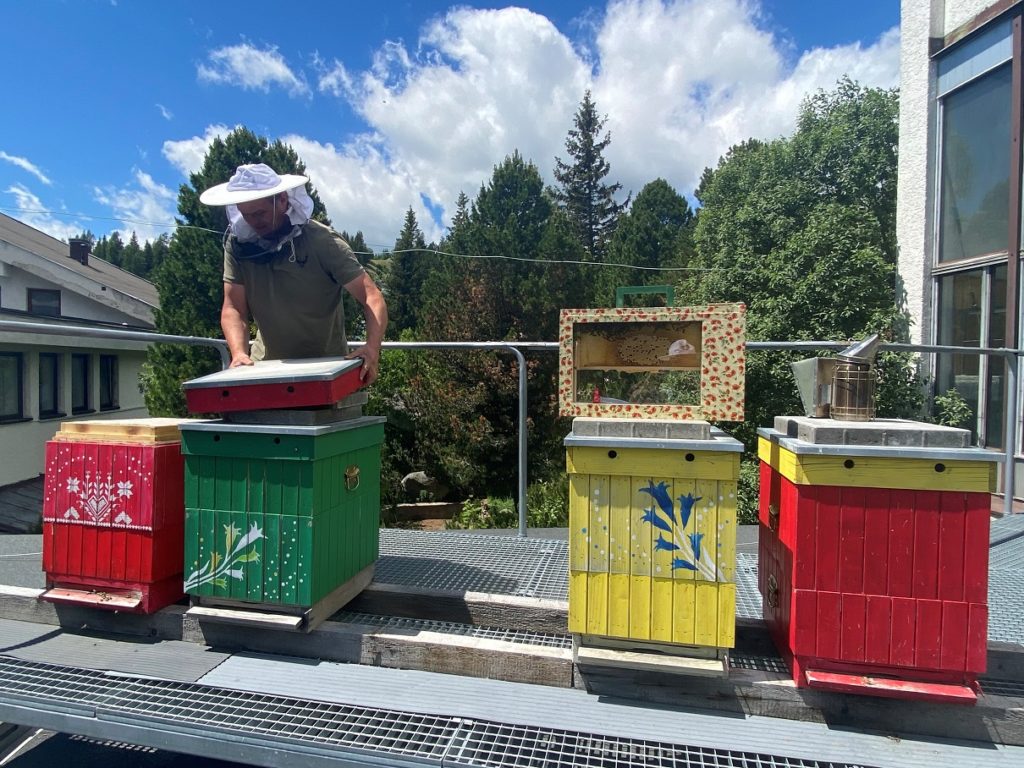 Clean environment is an important factor that influences the final honey quality. There are no chemically treated fields nearby, no chemicals are used to treat vegetation at the hotel either. The quality of honey made in the highest located beehives has been confirmed not only by experts but also by hotel guests who like the Tatra honey very much. "Our honey that was extracted in the previous season has already been consumed for breakfast by our guests. Until we have the new one, we cooperate with local beekeepers who supply us with honey made by bees that fly over the meadows at the foothills of the Tatras. We still keep 5 bee colonies, our bees fly over dandelions now and after that, bilberries and willowherbs will be blooming soon. To make it as easy as possible for them in these difficult mountain conditions, we don't cut meadow flowers around the hotel so that they have enough pastureland," explained Erika Fočárová, the hotel general manager.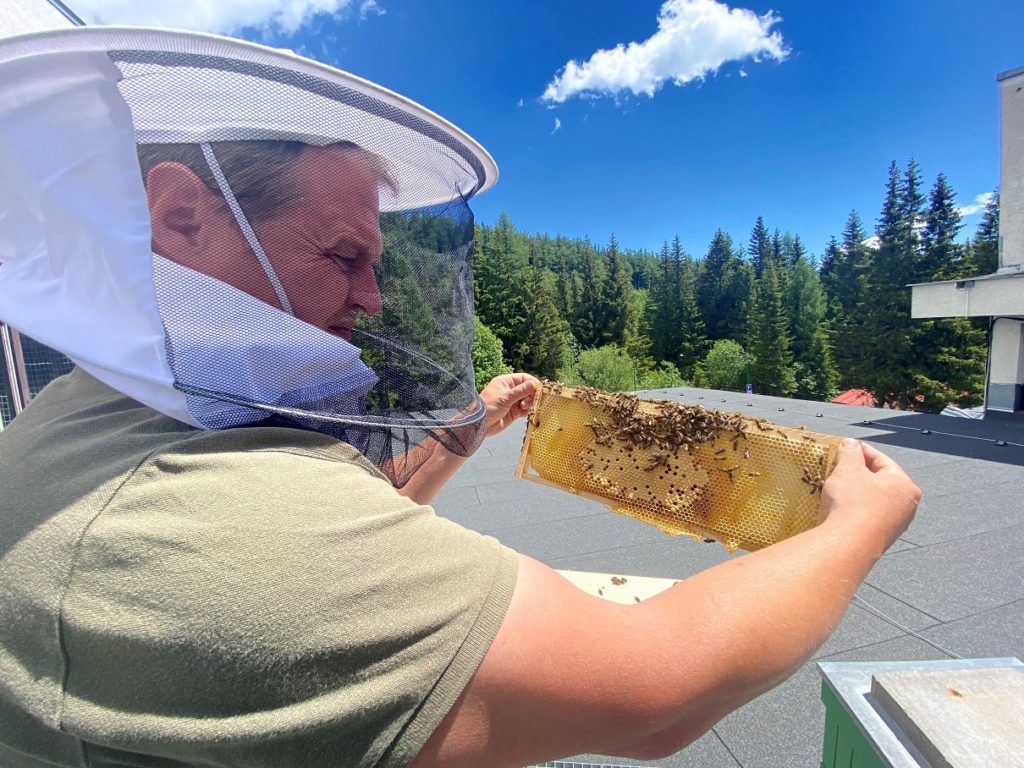 The beehives are located on the roof of the hotel fitness centre, they are colourful, decorated with ecological colours. The "Bees in the mountains" project at the FIS HOTEL includes an educational wall with information boards about bees and their significance as well as an educational kid's corner. In addition, hotel guests can personally test how honey can be used – it is included in honey cosmetic products in hotel rooms, in honey cakes or used for honey massages. Those who like it can buy honey products at the hotel reception.
The FIS mountain hotel***, the biggest hotel-sports complex in the High Tatras, is located at the altitude of1,346 metres near Štrbské pleso (tarn).