Stiahnuť PDF
Grandhotel Praha**** does not leave anything to chance before winter. Original standard rooms are being renewed these days to be changed to new Classic rooms. The complete reconstruction of 75 rooms shall guarantee a more luxurious and more stylish holiday in the Tatras. New Art Nouveau Classic rooms placed into the historical background of the hotel will help it shine again in a new way. A few years ago, the hotel was proud to be given the only outdoor pool in the Tatras along with a popular Mountain & Spa wellness centre. The renovation process continues also in the interior of the reception and in common areas. New rooms with classical Art Nouveau style attract due to a modern design combined with a historical charm. "Places where ladies with big hats used to walk and men in tailcoats smoked cigars are livening up. All services for clients are available and at full disposal. We are trying to eliminate the reconstruction works as much as possible not to disturb our hotel guests. 75 renewed rooms and suites will increase the overall comfort. We are restoring successful practice and returning social life to the hotel. If you combine your winter holiday with new Classic rooms and skiing in the Tatras, you will feel the warmth of our home far away from home to the fullest," said Ondrej Pelán, the general manager of Grandhotel Praha**** in Tatranská Lomnica.
The legend of the Tatras – Grandhotel Praha**** has the best location in Tatranská Lomnica. It deserves to be named a legend as it is time and years that have formed it. The history of the 111-year-old hotel began in 1905. It has had several owners, has been renewed and modernised more times. However, it managed to keep its historical elegance and unique atmosphere in the course of time and various changes. Grandhotel Praha**** continues with the concept of healing herbs and the spa tradition of the Tatras, with rich experience, continuous operation, pro-client individual approach and generations of satisfied guests. The very special location – at the foot of Mt. Lomnický štít guarantees beautiful views, silence and maximum peace. For more details, please click HERE.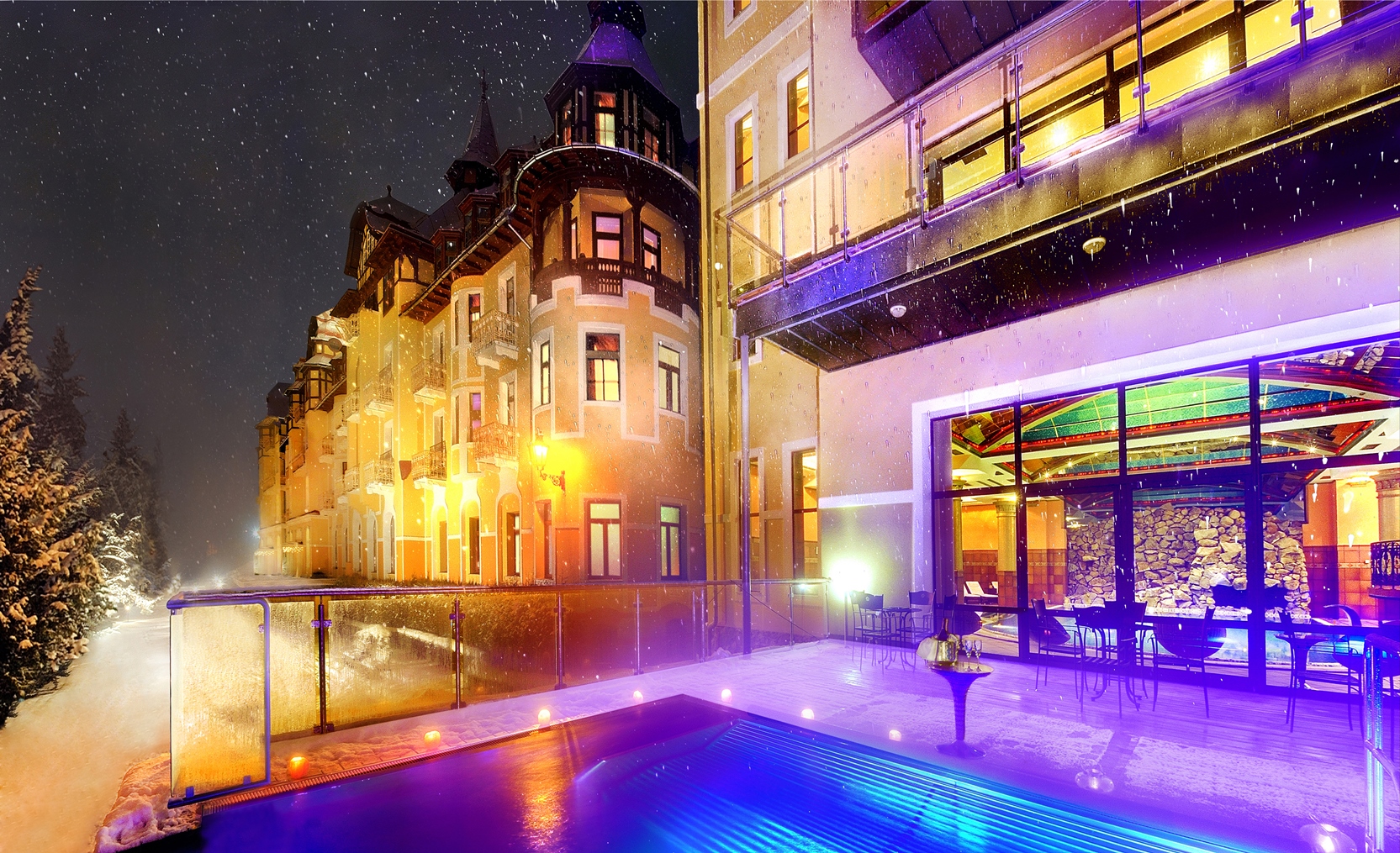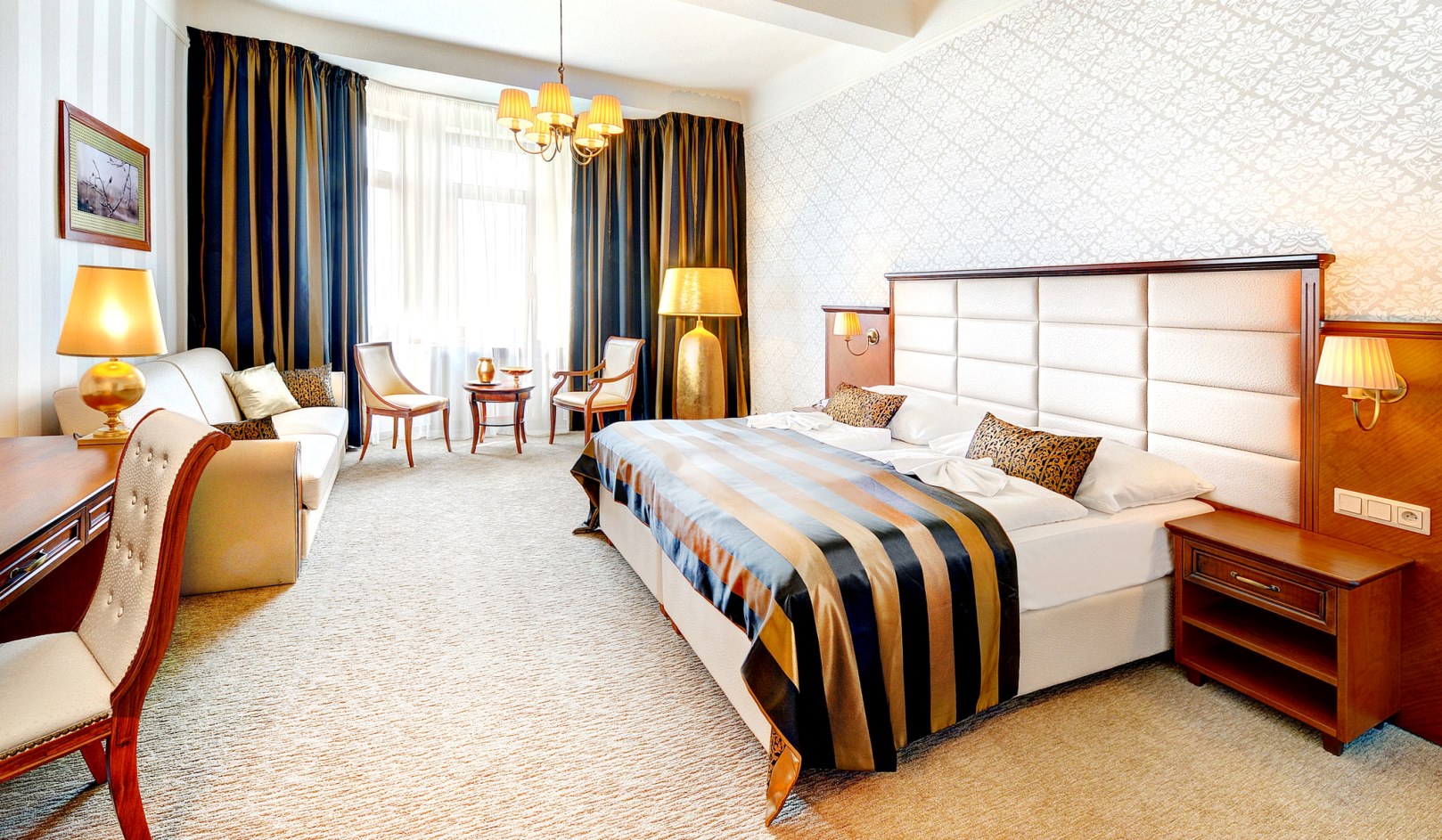 __________________________________________________________________________________
Tatry mountain resorts, a.s. (TMR) is the leader in tourism in Central and Eastern Europe; it owns and operates attractive mountain resorts, amusement parks, restaurant facilities, sports services, shops and hotels. In the Low Tatras TMR owns and operates the resort Jasná Nízke Tatry and hotels Wellness hotel Grand Jasná, Boutique Hotel Tri Studničky, Chalets Jasná De Luxe, Hotel Srdiečko, and Hotel Rotunda. TMR is also the owner of Aquapark Tatralandia, the largest Slovak aquapark with year-round operation, which besides water entertainment includes Tropical Paradise, a special tropical indoor hall with sea water, as well as Fun Park, and accommodation in bungalows and apartments of Holiday Village Tatralandia. In the High Tatras TMR owns and operates the resort Vysoké Tatry with mountain areas of Tatranská Lomnica, Starý Smokovec, and Štrbské Pleso, which TMR co-manages. In the High Tatras TMR also owns hotels Grandhotel Praha Tatranská Lomnica, Grandhotel Starý Smokovec, Hotel FIS Štrbské Pleso and Mountain hotel Hrebienok. TMR also owns a 9.5 % share in Melida, a.s., which leases and operates the resort Špindlerův Mlýn in the Czech Republic. In Poland TMR owns a 97% share in the mountain resort Szczyrkowski Ośrodek Narciarski S.A. (SON), a 75% share in a company that owns and operates Silesian Amusement Park (Śląskie Wesołe Miasteczko) and a 7.3% share in an amusement-educational project via the Polish company Korona Ziemi Sp. z.o.o. TMR also owns and leases hotels Slovakia, Kosodrevina, Liptov and Ski&Fun Záhradky a Bungalovy to third parties. By the end of 2015 EUR 206 mil. had been invested into development and modernisation of TMR's resorts. TMR shares are traded on three European stock exchanges – in Bratislava, Prague, and Warsaw.