Stiahnuť PDF
After the last year´s premiere when the first bee colonies were installed on the roof of the FIS hotel and the first honey could be made thanks to their help, honeybees are waking up again in Štrbské Pleso and flying out from their hives as a result of good weather. "We are very happy that in spite of the long winter and difficult climatic conditions, our bees have flown out of their hives again. As there have been many discussions about bees dying out and their significance for the humankind, our project aims to show a way how to help them. The FIS hotel is located in nature and that´s why we wanted to do something for nature, being inspired by bee colonies that occupy roofs in Prague and Bratislava. The hives of our bees are located in the back section of the building, in the direction of the car park so that they are close to the forest," said Erika Fočárová, the hotel general manager.
The project is made in cooperation with the Apis Carpatica civic organisation. Bees that are looked after by a professional bee keeper occupy colourful hives which are decorated with traditional and natural motifs. No chemicals are used around them and they get in touch only with natural products.
To support the "Bees in the mountains" project, the FIS HOTEL has created a special information wall with boards about bees and their significance, as well as an educational corner for kids. Hotel guests and visitors can also test the hotel-made honey in person – by tasting a honey cake or enjoying a honey massage.
The FIS*** mountain hotel, the largest hotel-sports complex in the High Tatras is located at the altitude of 1,346 metres near Štrbské pleso (tarn).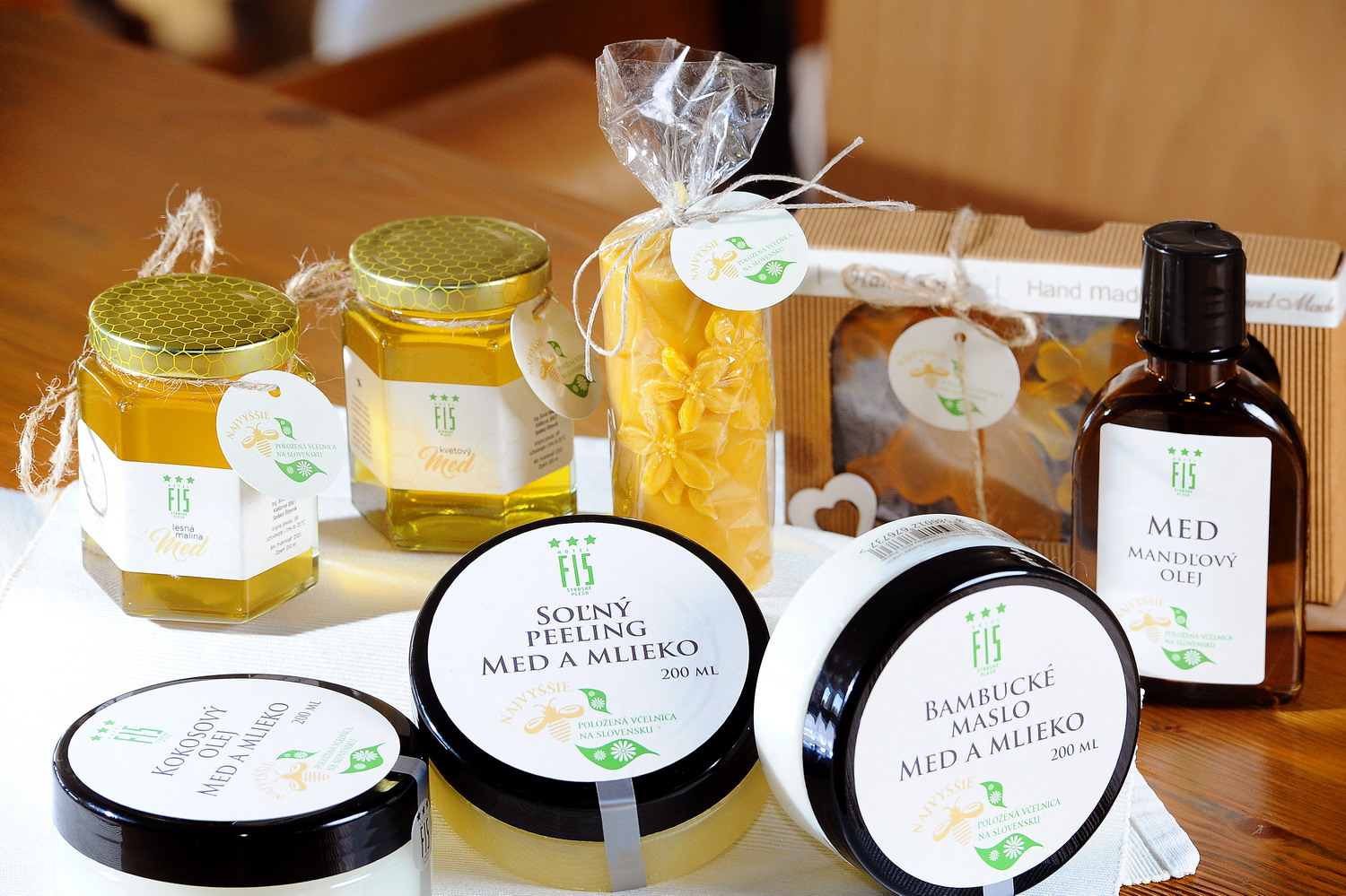 ___________________________________________________________________
Tatry mountain resorts, a.s. (TMR) is the leader in tourism in Central and Eastern Europe; it owns and operates attractive mountain resorts, amusement parks, restaurant facilities, sports services, shops and hotels. In the Low Tatras TMR owns and operates the resort Jasná Nízke Tatry and hotels Wellness hotel Grand Jasná, Boutique Hotel Tri Studničky, Chalets Jasná De Luxe, Hotel Srdiečko, Hotel Pošta and Hotel Rotunda. TMR is also the owner of Aquapark Tatralandia, the largest Slovak aquapark with year-round operation, which besides water entertainment includes Tropical Paradise, a special tropical indoor hall with sea water, as well as Fun Park, and accommodation in bungalows and suites of Holiday Village Tatralandia. In the High Tatras TMR owns and operates the resort Vysoké Tatry with mountain areas of Tatranská Lomnica, Starý Smokovec, and Štrbské Pleso, which TMR co-manages. In the High Tatras TMR also owns hotels Grandhotel Praha Tatranská Lomnica, Grandhotel Starý Smokovec, Hotel FIS Štrbské Pleso and Mountain hostel Hrebienok. TMR also owns a 9.5 % share in Melida, a.s., which leases and operates the resort Špindlerův Mlýn in the Czech Republic. TMR also leases and operates the ski resort Ještěd, Golf & Ski Resort Ostravice and leases Kaskáda Golf Rezort Brno, where it runs a hotel, a restaurant and a conference centre. In Poland TMR owns a 97% share in the mountain resort Szczyrkowski Ośrodek Narciarski S.A. (SON), a 75% share in a company that owns and operates Silesian Amusement Park (Śląskie Wesołe Miasteczko) and a 7.3% share in an amusement-educational project via the Polish company Korona Ziemi Sp. z.o.o. TMR also owns and leases hotels Slovakia, Kosodrevina, Liptov and Ski&Fun Záhradky a Bungalovy to third parties. By the end of 2018, more than EUR 350 mil. had been invested into development and modernisation of TMR's resorts. TMR shares are traded on three European stock exchanges – in Bratislava, Prague, and Warsaw.