JASNÁ/VYSOKÉ TATRY (November 13, 2023)  The advance sale of ski passes began in October and snowmaking started in mid-November. The ski season is around the corner.
Ski resorts have used the temperature drop and snow guns have started to make the first piles of snow. "We began in Jasná on Sunday afternoon and were making snow on the northern as well as southern side of Mt Chopok to the altitude of about 1,300 metres, 180 snow guns and lances were in action. The great thing is that natural snow had fallen before that, even a 30-centimetre layer in higher locations, which is amazing because every centimetre counts. We have a basic layer now and continue with World Cup preparations," said Jiří Trumpeš, the general manager of the Jasná resort.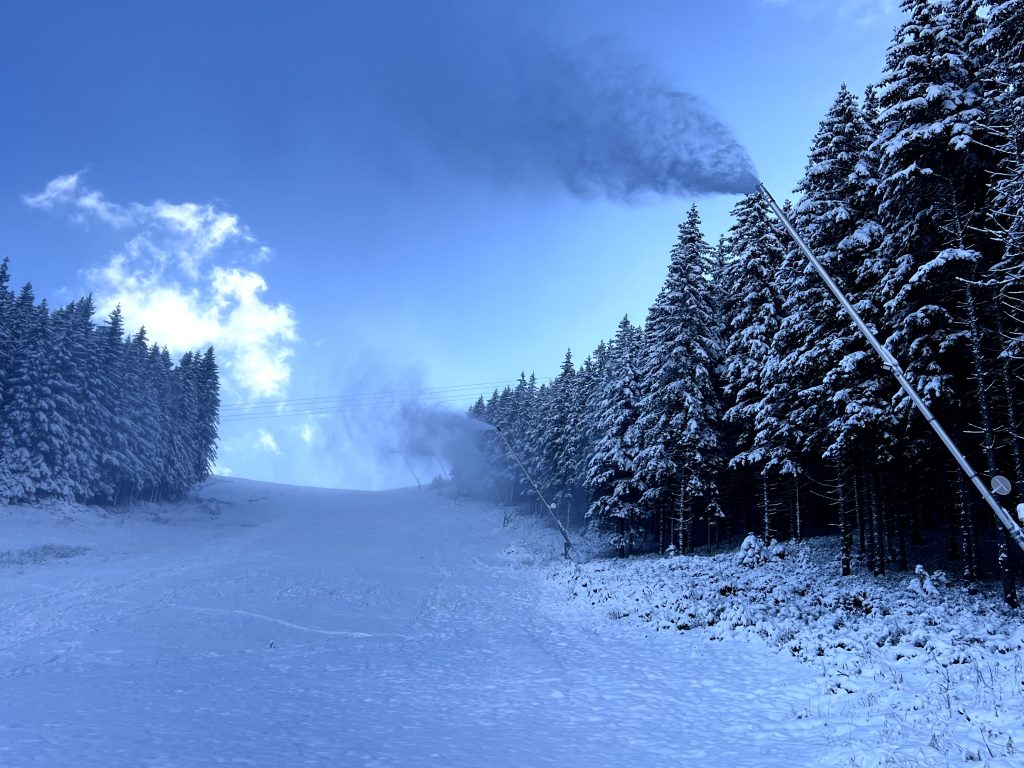 The piste where the World Cup takes place in Jasná on 20th and 21st January will be paid special attention to. "Snow has been made with a higher water content there so that the basic layer is as compact as possible and we can keep working with it. Thanks to the temperature decrease, we could turn our snowmaking systems on sooner than in the previous seasons and I hope we will prepare top conditions for the world skiing elite," added Maroš Kupčo, the ski piste chief.  
The snowmaking process began also in the High Tatras on Monday. "We started around midnight between Sunday and Monday and could turn on the first branch from Skalnaté Pleso down to Štart as a result of the great conditions," informed Dušan Slavkovský, the general manager of the Vysoké Tatry resort.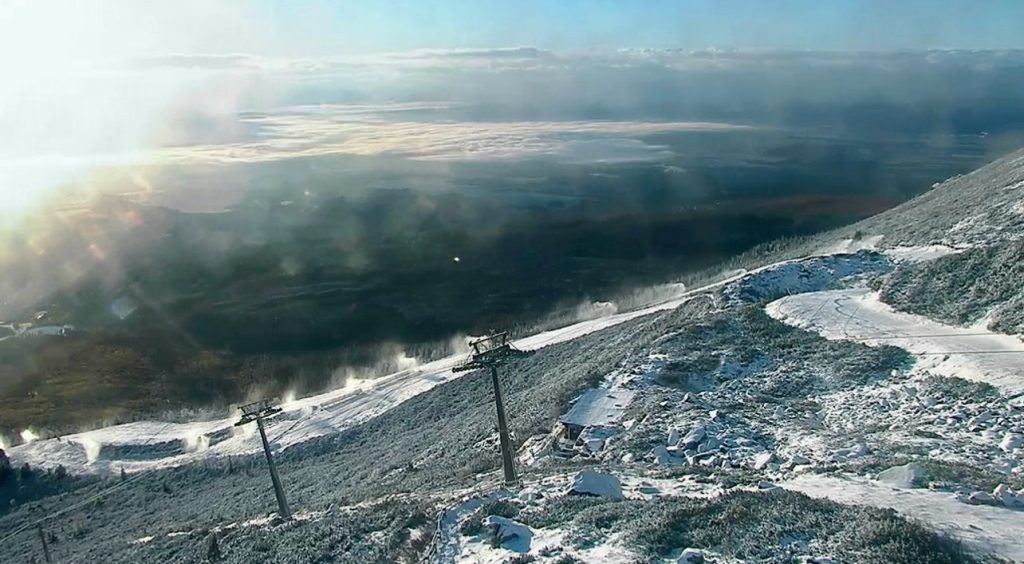 "We were making snow for about 8 hours and 50 snow guns and lances were in action," added Ján Kozubík, the snowmaking chief in the resort. The process will continue in all resorts depending on the weather.
The ski resorts have informed that the 2023/24 ski season should begin in Jasná on 2nd December, in Štrbské Pleso on 9th December and in Tatranská Lomnica on 16th December. The advance sale of ski passes was launched at gopass.travel on 30th October and skiers can buy ski passes for individual days at flexible prices. The PREMIUM Smart Season Pass is still the best product for active skiers and guarantees skiing on more than 200 kilometres in 10 resorts and 4 countries. All visitors who stay at TMR hotels in Jasná and the High Tatras can enjoy an attractive benefit – ski passes/cable car tickets, as well as Tatralandia and Bešeňová water park tickets, included in the price per night.