TMR is supporting the 2nd year of the Tatra Knights, three ecological projects have been made at schools
Stiahnuť PDF
The 1st year of the environmental project of the Tatra Knights, which covers the whole Slovakia, has culminated in recent weeks with three viable projects of three primary schools which attracted jury´s attention by their original ecological suggestions and project documentation in the category of "viable projects" in the last school year (this June). The viable projects of pupils were supported technically in the terrain of the primary schools in Rejdová, Dobšiná and in Rakovec nad Ondavou also by employees of the TMR company. 
As far as the first viable project of the Tatra Knights at the primary school of Rejdová is concerned, TMR helped to plant a rock garden near the school building on 26th September 2017. The pupils now have benches to sit on in the garden, there are flowers, plants, trees and bushes around the school. A herbal garden has been added as well and should be taken care of by pupils themselves. The aim of the second viable project at the primary school of Rakovec nad Ondavou was to place information boards into a park next to the school on 29th September 2017. In this way, a new "path of perceptions" was created in a relaxation zone at a pond which serves for educational purposes during biology and geography lessons as well. The path of perception with various surface kinds, e.g. bark mulch, cones or chestnuts from trees can be walked on and perceived barefooted. Digging, cutting, drilling, wedding, raking but mainly creating an ECO classroom were the aims of the third viable project of the primary school in Dobšiná. The project was implemented on 13th October 2017 and is meant to help the pupils experience learning in nature. Pits had to be dug in the soil to place squares for the Ludo board game, wooden information boards about fauna and flora were mounted along with boards for experimental growing of various plants, a mini wall of round timber cuttings for a parlour game about the flora of the region was built. TMR employees helped create a birch fence too. This viable project was combined also with creative workshops that were organised at the schoolyard and pupils were making various teaching aids there such as mathematical tables, waste separation containers, weather forecast boards or a 3D relief map table of the town of Dobšiná. Afterwards, these aids were placed into the ECO classroom along with desks and tables of round birch timber. A plaque with the inscription "Selfless helpers from under the Tatras", which was personally signed by TMR employees, has been hanging inside the school of Dobšiná since last Friday. 
"We helped implement three projects at winning schools from the last school year. It is also thanks to volunteers of TMR who showed interest and enthusiasm, that the schools can now enjoy and be happy about their work and use it for science classes or learning in the exterior. The Tatra Knights help motivate pupils to get close to nature, discover its values and become its natural protectors," said Jana Kupcová from the Essence communications, s.r.o. agency on behalf of the competition organiser. 
The project of the Tatra Knights aims to educate and teach the younger generation to protect nature. Since the 2nd year of this environmental project was launched, over 200 classes from all around Slovakia have already registered. "Let´s protect animals and plants in Slovakia" is the topic of the 2nd year. Primary and secondary school pupils will be performing various environmental activities in their areas during the school year and competing in two obligatory disciplines – the so called eco patrol and works of art. The 2nd year of the Tatra Knights will be evaluated in June 2018. TMR is the partner of the Tatra Knights project. Please read more on www.tatrytieri.sk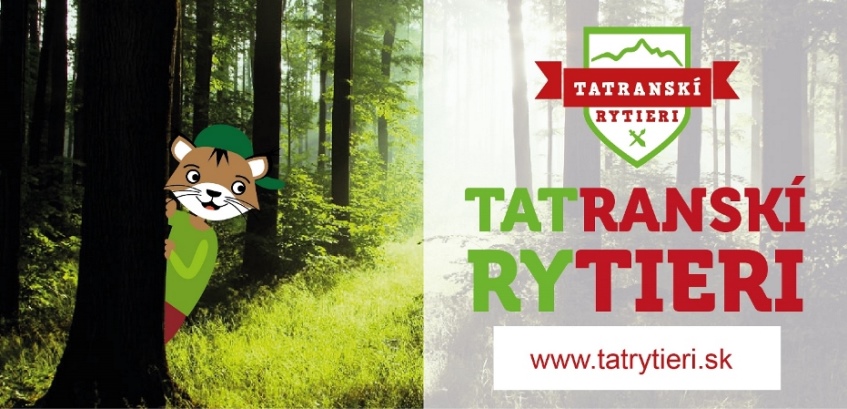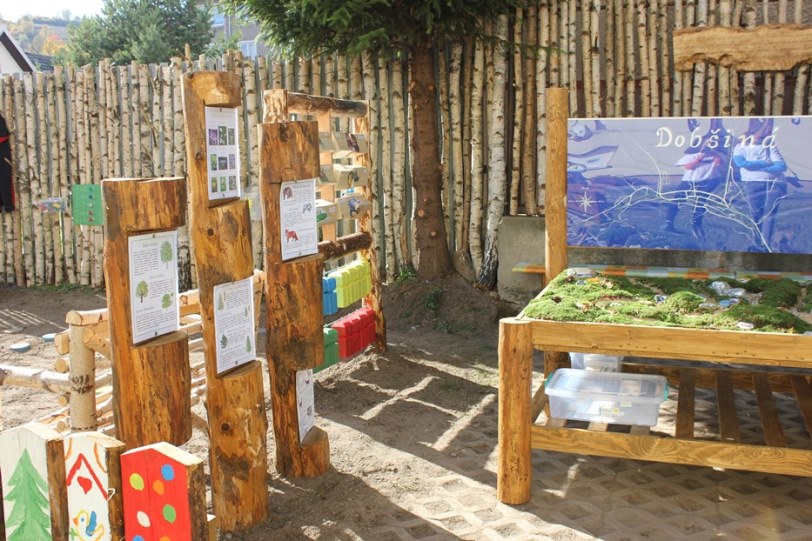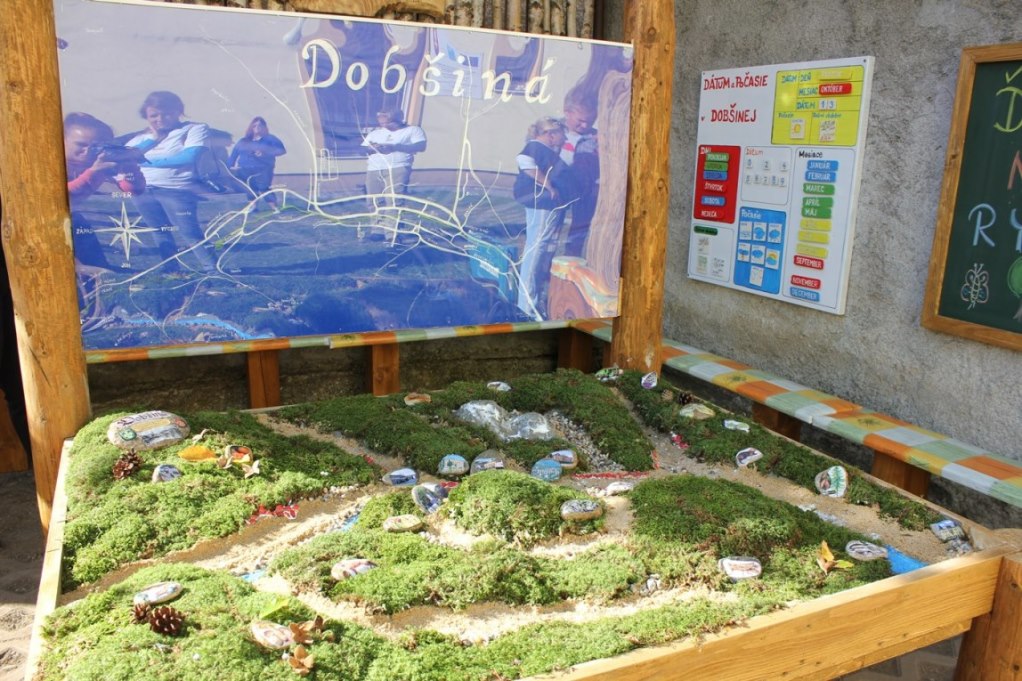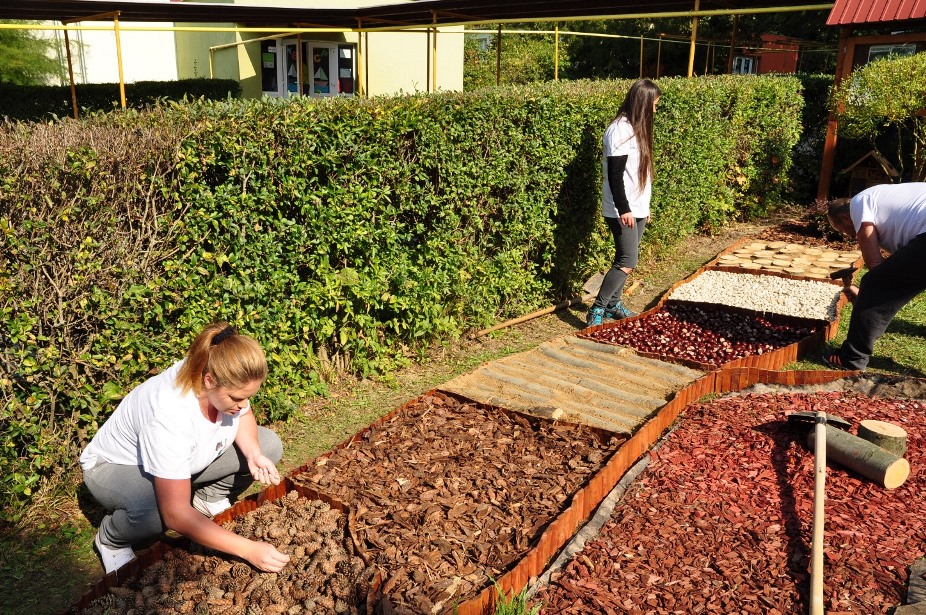 __________________________________________________________________________________
Tatry mountain resorts, a.s. (TMR) is the leader in tourism in Central and Eastern Europe; it owns and operates attractive mountain resorts, amusement parks, restaurant facilities, sports services, shops and hotels. In the Low Tatras TMR owns and operates the resort Jasná Nízke Tatry and hotels Wellness hotel Grand Jasná, Boutique Hotel Tri Studničky, Chalets Jasná De Luxe, Hotel Srdiečko, and Hotel Rotunda. TMR is also the owner of Aquapark Tatralandia, the largest Slovak aquapark with year-round operation, which besides water entertainment includes Tropical Paradise, a special tropical indoor hall with sea water, as well as Fun Park, and accommodation in bungalows and apartments of Holiday Village Tatralandia. In the High Tatras TMR owns and operates the resort Vysoké Tatry with mountain areas of Tatranská Lomnica, Starý Smokovec, and Štrbské Pleso, which TMR co-manages. In the High Tatras TMR also owns hotels Grandhotel Praha Tatranská Lomnica, Grandhotel Starý Smokovec, Hotel FIS Štrbské Pleso and Mountain hotel Hrebienok. TMR also owns a 9.5 % share in Melida, a.s., which leases and operates the resort Špindlerův Mlýn in the Czech Republic. In Poland TMR owns a 97% share in the mountain resort Szczyrkowski Ośrodek Narciarski S.A. (SON), a 75% share in a company that owns and operates Silesian Amusement Park (Śląskie Wesołe Miasteczko) and a 7.3% share in an amusement-educational project via the Polish company Korona Ziemi Sp. z.o.o. TMR also owns and leases hotels Slovakia, Kosodrevina, Liptov and Ski&Fun Záhradky a Bungalovy to third parties. By the end of 2016 EUR 230 mil. had been invested into development and modernisation of TMR's resorts. TMR shares are traded on three European stock exchanges – in Bratislava, Prague, and Warsaw.