Stiahnuť PDF
The most influential Slovak businesswomen who are worth paying attention to are going to meet in the Tatras under one roof. Almost 100 successful prominent ladies from the fields of banking, insurance industry and health care, female managers from industrial companies, telecommunication services, retail and other services are going to spend two days in the Tatras along with some well-known personalities. "Forbes has been supporting women in business for a long time because we want more of them to join the business sphere. They represent one of the biggest potentials that we have in Slovakia. We look forward to awarding them and talking to them again, this time in a unique location – in the High Tatras," said Juraj Porubský, the editor in chief of the Forbes Slovakia magazine.
This will be the sixth time in a row for Elena Kohútiková, the deputy director of the VUB bank to be the female number one in the world of finances and to be awarded as the Forbes Top Woman of 2017 in Grandhotel Praha. Guests who will be presented in panel discussions in individual blocks include e.g. Maria Starovicz, Soňa Hanková, Zuzana Šimeková, Miroslava Rusnoková, Bibiana Zdutová and Ladislav Zdút, Šimon Šicko and Lucia Šicková, jewelry-maker Petra Toth, photographer Mária Švarbová and Slovak fitness professional Zora Czoborová.    
"Luckily, the tradition of holding conferences and interesting events in the Tatras has already become reality. However, what we are especially proud of is the fact that the Tatras are hosting more and more significant events of renowned names and partners. This is the result of long-term and hard work of all people in the hotel business. Our aim to bring the European standard to the hospitality segment has culminated with the renovation of the Tatra legend – Grandhotel Praha in Tatranská Lomnica. It is a big honour for us to organise such a significant event and we look forward to the moment when the noble and unique atmosphere of our hotel emphasises the powerful evening full of inspiring ladies who make the world of Slovak business go around," said Katarína Lukáčová, the director of hotel sales and marketing at Tatry mountain resorts, a.s. 
It is the unique location in the centre of Tatranská Lomnica at the foot of Mt. Lomnický štít but also the history of luxury and great gastronomy what make the historic Grandhotel Praha**** attractive. The Art-nouveau hotel with 106 rooms and 17 suites is tailored not only for relaxation in the embrace of the beautiful High Tatras but also for organising significant events, celebrations, weddings, family events and professional conferences. Newlyrefurbished Classic rooms and suites offer flawless comfort with a fresh, new design which goes hand in hand with services of the unique Grand Mountain Spa wellness centre that is based on the concept of the Tatra spa tradition. For more details, please visit www.ghpraha.sk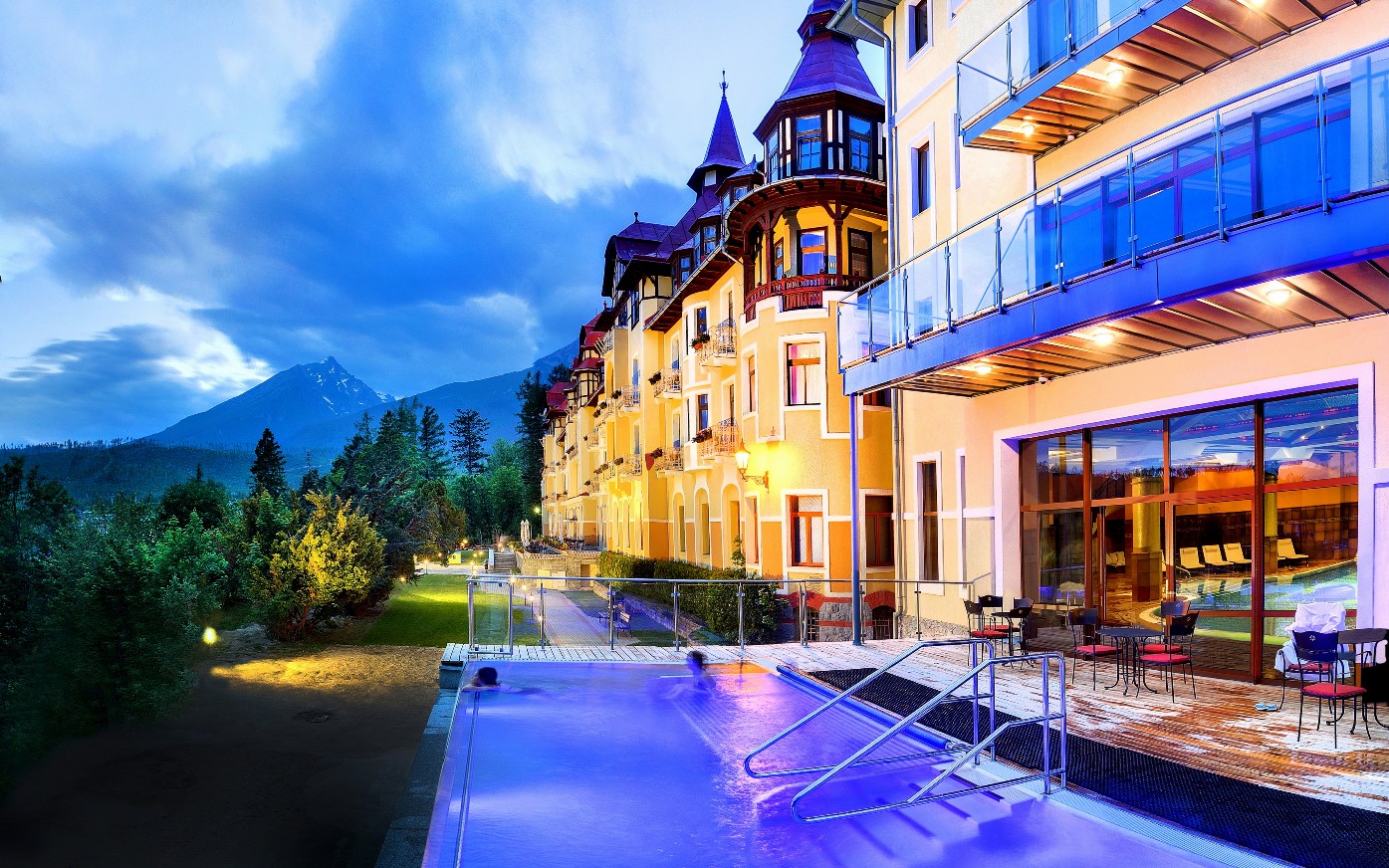 __________________________________________________________________________________
Tatry mountain resorts, a.s. (TMR) is the leader in tourism in Central and Eastern Europe; it owns and operates attractive mountain resorts, amusement parks, restaurant facilities, sports services, shops and hotels. In the Low Tatras TMR owns and operates the resort Jasná Nízke Tatry and hotels Wellness hotel Grand Jasná, Boutique Hotel Tri Studničky, Chalets Jasná De Luxe, Hotel Srdiečko, and Hotel Rotunda. TMR is also the owner of Aquapark Tatralandia, the largest Slovak aquapark with year-round operation, which besides water entertainment includes Tropical Paradise, a special tropical indoor hall with sea water, as well as Fun Park, and accommodation in bungalows and apartments of Holiday Village Tatralandia. In the High Tatras TMR owns and operates the resort Vysoké Tatry with mountain areas of Tatranská Lomnica, Starý Smokovec, and Štrbské Pleso, which TMR co-manages. In the High Tatras TMR also owns hotels Grandhotel Praha Tatranská Lomnica, Grandhotel Starý Smokovec, Hotel FIS Štrbské Pleso and Mountain hotel Hrebienok. TMR also owns a 9.5 % share in Melida, a.s., which leases and operates the resort Špindlerův Mlýn in the Czech Republic. In Poland TMR owns a 97% share in the mountain resort Szczyrkowski Ośrodek Narciarski S.A. (SON), a 75% share in a company that owns and operates Silesian Amusement Park (Śląskie Wesołe Miasteczko) and a 7.3% share in an amusement-educational project via the Polish company Korona Ziemi Sp. z.o.o. TMR also owns and leases hotels Slovakia, Kosodrevina, Liptov and Ski&Fun Záhradky a Bungalovy to third parties. By the end of 2016 EUR 230 mil. had been invested into development and modernisation of TMR's resorts. TMR shares are traded on three European stock exchanges – in Bratislava, Prague, and Warsaw.