JASNA/HIGH TATRAS (21th October 2022) The 2022/23 winter season is knocking on the door. The best-known Slovak ski resorts – Jasná and Vysoké Tatry have prepared a lot of new things in order to offer as many unforgettable moments to all skiers as possible.
The Tatry moutain resorts, a.s. (TMR) company is getting its resorts ready to launch the winter season with a complex offer of services. "We have done our best so that every client who comes to ski or relax to our resorts can find more services than in previous years. We have also tried to make many services more attractive than before. A new cable car in Jasná, the renewed Gopass app, hotel accommodation with ski passes included. We would like to open the season in Jasná already on 3rd December and the mood will be great because world-famous DJ ÖTZI will be there to help us," revealed Igor Rattaj, the TMR Chairman of the Board.
A new cable car operating between Biela púť and Priehyba will be the most important innovation in Jasná. "The investment in the amount of EUR 17 million will make transport to Mt Chopok considerably faster and easier, make the peak wheelchair-accessible from the north and ensure ecological supplying so that snow groomers don't have to be used anymore," explained Jiří Trumpeš, the resort general manager. Guests in Jasná can look forward to more new things such as snowmaking system enhancement, reopening of a legendary ski lift in the area of Zadné Dereše as well as the change of the Rotunda and Happy End restaurants to self-service facilities.
Skiing, sledging and great events in the High Tatras
The Vysoké Tatry resort will offer all well-known pistes ideal for families with children as well as experienced skiers. Day and night sledging will be available on a 2.5km long piste between Hrebienok and Starý Smokovec. "The resorts of Tatranská Lomnica, Starý Smokovec and Štrbské Pleso promise all traditional winter events including experiential gastronomy at the Tatra Dinner of Emotions and the Dinner under the Stars. New products of the previous season such as Comfort parking – booking of parking spaces in Tatranská Lomnica and Fast Pass – priority access to cable cars in Tatranská Lomnica and Štrbské Pleso will be at disposal also this winter," informed Dušan Slavkovský, the resort general manager.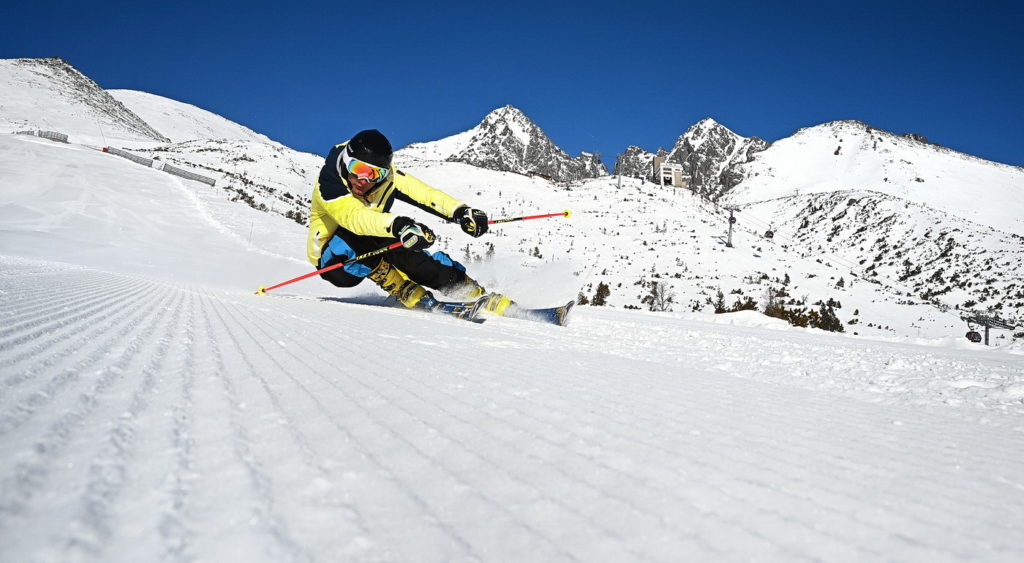 TMR hotels – winter holidays full of fulfilled dreams or experiencing more than you hoped
The winter season will be special also in the TMR hotels chain. Thanks to included benefits, all hotel guests can enjoy themselves to the fullest no matter if they come to ski, hike or relax in water parks. "Every guest who stays at a hotel of our hotel chain will automatically have a ski pass or a cable car ticket included, guests staying at the Tri Studničky hotel can also look forward to a Fast Pass, i.e. skiing without queuing. Hotels located in the water parks of Tatralandia and Bešeňová will automatically offer aqua passes included," said Michal Gejdoš, the manager of the TMR hotels chain about the offer.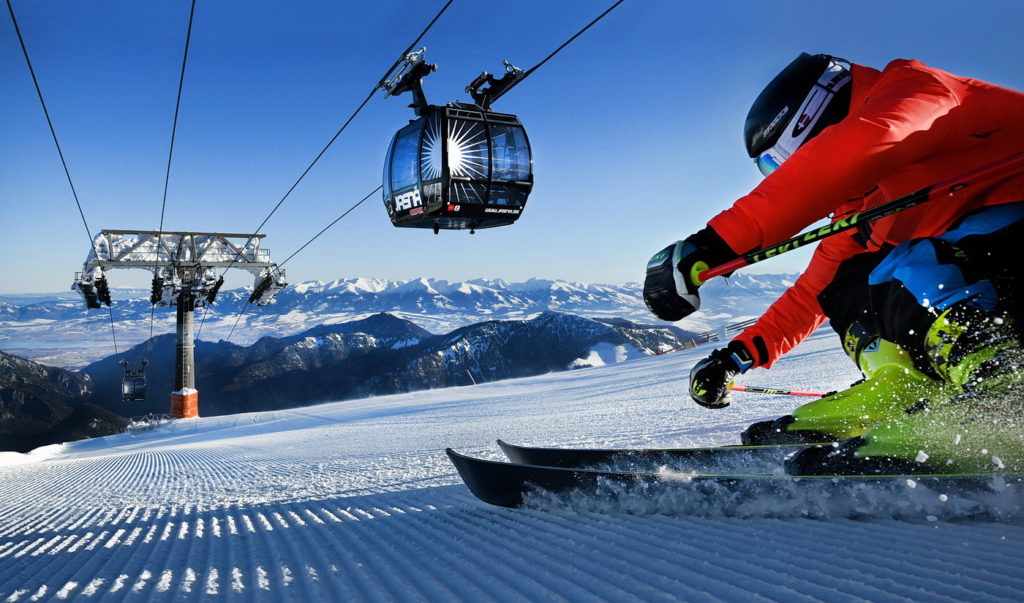 GOPASS – a ticket to adventures on ski pistes, at hotels and in water parks
The advance sale of day ski passes that will be sold at flexible prices like flight tickets again starts in mid December. PREMIUM Smart Season Passes 2022/23 that offer unlimited skiing not only in the Slovak resorts: Jasná, Tatranská Lomnica, Štrbské Pleso and Starý Smokovec but also in Austria: (Mölltaler Gletscher, Ankogel, Innsbruck Muttereralm), Poland (Szczyrk) and the Czech Republic (Špindlerův Mlýn, Ještěd) are still on sale. All ski passes will be available through GOPASS – a market place and a loyalty programme in one. The www.gopass.travel website will include a carefully chosen selection of the best adventures, extra advantages including the best-price guarantee, booking without worrying about cancelling and with postponing the date of use, the possibility to collect loyalty points and redeem them for other products at TMR facilities. After upgrading self-service GOPASS ticket machines, GOPASS cards can be issued in an easier way without the need to go to ticket offices. As for other new important benefits, cancelled or topped up credit can be now used also in gastronomy facilities. In addition, the GOPASS app has been updated to offer an inspiring feed of great experiences, an e-shop as well as suggestions of trips, instructions and blogs about interesting topics, interactive resort maps and all latest updates and news.