Starý Smokovec (2.5.2023) An attractive 4-course menu, an abundant wine list and all of this made and served by students who completed their practical training in the hotels in the Tatras. Future cooks, waiters and waitresses passed their practical final exams successfully in one of the centres of the Slovak tourism. 
The Secondary Vocation Hotel School in Starý Smokovec in the High Tatras entered the dual education system in 2017. "The main philosophy is to let our students collect real-live experience, i.e. waiters by communicating with guests and cooks by cooking in the kitchen. They can become part of our hotels and restaurants already while studying," explained Pavol Hudáček, the headmaster of the Secondary Vocation Hotel School in the High Tatras. Future hopefuls of the Slovak gastronomy presented their skills at Grandhotel Starý Smokovec and Grandhotel Praha in Tatranská Lomnica during the practical part of their final exams.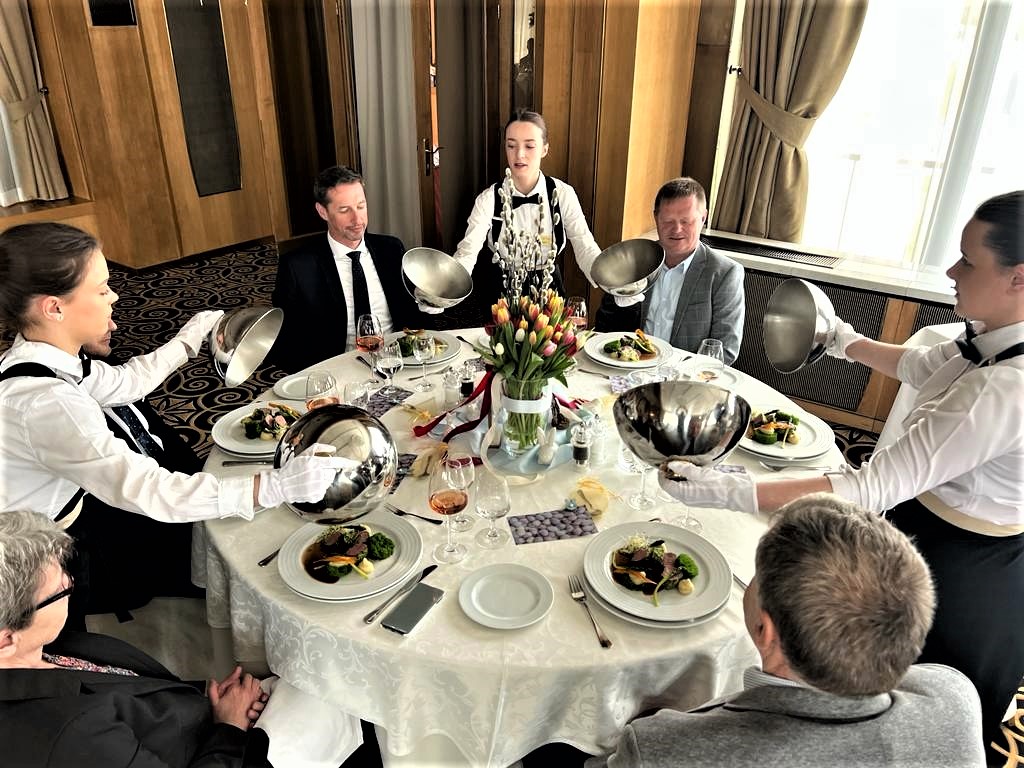 Miloslav Štofila was one of the students who showed their skills in the kitchen. "The preparation of the main course has been the most difficult part. There have been many ingredients, several kinds of heat treatment. I have done my best to get the grade that I wanted," said the student who completed his dual education in the kitchen of Grandhotel Starý Smokovec. "On one hand, you are in your element, can learn from experienced cooks, talk with people and cooks about how individual dishes should look like. On the other hand, if you are not ready for it in the first year, it's like to be thrown in at the deep end. It's up to everybody how they can adapt," added the future cook. Future waitress Mária Rendová, who served a 4-course menu together with their colleagues, completed her practical exam with a good feeling. "Although it has been a bit stressful, I feel very good about it. The service has been difficult, but we have made it. I like working with people very much, talking with them. That's the best part of this job and very fulfilling for me," said Mária Rendová.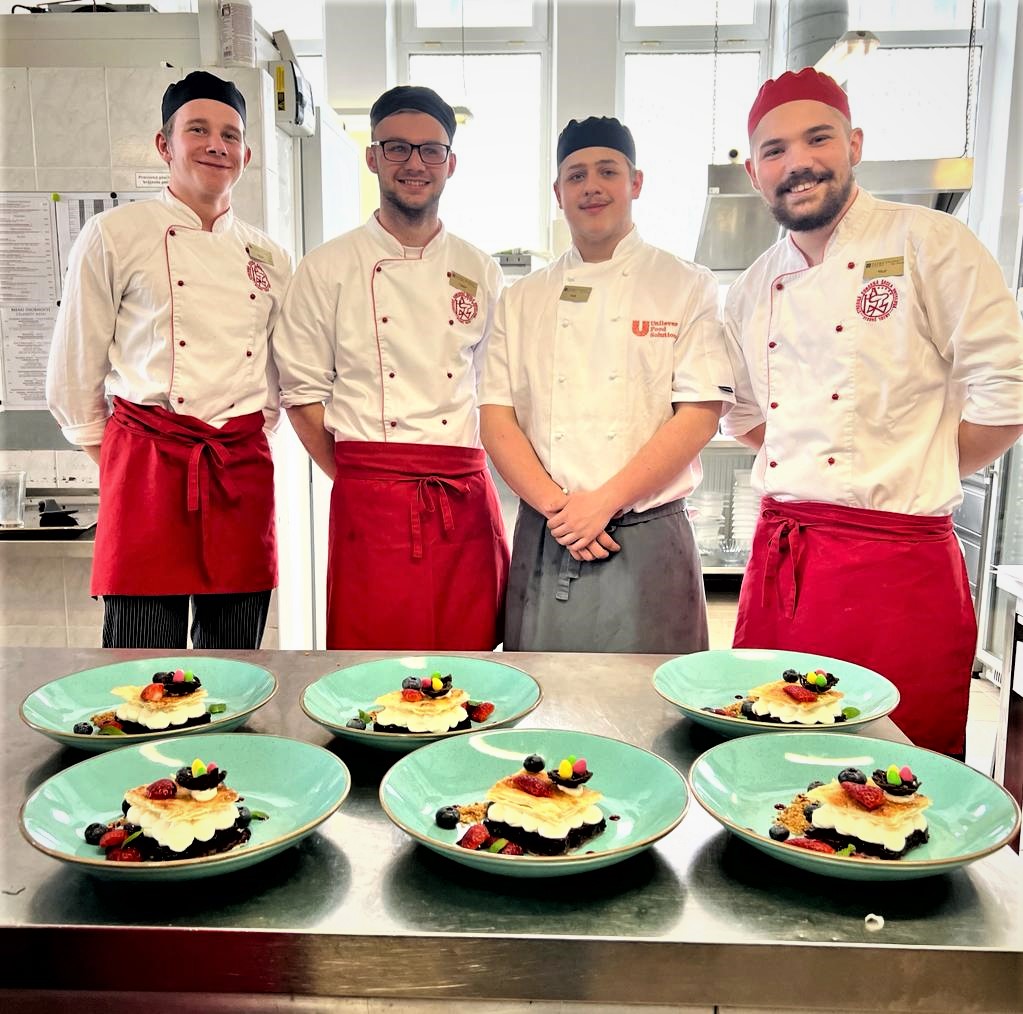 The Tatry mountains resorts, a.s. (TMR) company has cooperated with dual educational system secondary schools for seven years and there are 120 students that are currently preparing themselves in the hotels and facilities operated by the company. "We do our best to constantly improve the dual education in our facilities and make it as attractive as possible – for students and also for schools. We would like it to be not only about learning but also about fun and self-realisation. One of the aims is to give the students a chance to show what they are good at and to encourage the best ones so that they can become our new colleagues if there are vacancies in our hotels and restaurants," said Piotr Latka, the hospitality director of the Vysoké Tatry mountain resort.